International broker raises Australia terror risk | Insurance Business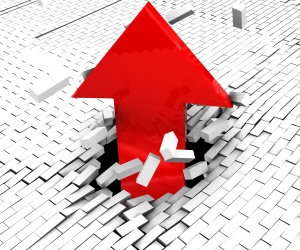 Aon has upgraded Australia's terrorism risk level in the wake of the Sydney Siege and with the consistent threat posed by international terrorist organisations.
In the
2015 Terrorism & Political Violence Risk Map
, Aon notes that Australia joins a list of 13 countries with an increased risk level alongside nine other Western countries including Canada, France, Germany and Ireland.
Last year, Australia's risk level was negligible and has moved up one notch to low on the five-point risk scale.
The report notes that Australia was lifted in the risk scale and given a terrorism peril which was absent in previous reports.
"Australia saw its risk rating increase from negligible to low, along with the addition of a terrorism peril," the report states.
"This peril was removed in 2014 due to an absence of major plots over the preceding 12 months, but we have reintroduced it following the Sydney café attack in late 2014, an increase in the official threat level, reports of foiled plots and Australian nationals radicalising and joining or supporting the group Islamic State (IS)."
The report also notes the ongoing struggle against Australian's heading to Syria and Iraq to join Islamic State and estimates that 250 citizens have left the country, with 20 deaths overseas.
"Official concerns over terrorism in Australia appear centred around the threat that returnees who have fought with IS in Iraq and Syria might pose, but also individuals inspired by the group's call for attacks to operate locally and independently using whatever weapons are available."
Neil Henderson, terrorism, kidnap & ransom team leader at Aon Risk Solutions, noted that the annual report gives an idea on the complexity of international issues that affect terrorism and the affect that the terror threat can have worldwide.
"The findings underline the complexity of this risk and the breadth of potential impacts - property damage, business interruption, casualty and liability risk.
"Where organisations have concerns or would like to validate their current terrorism strategy, we would encourage them to connect with their broker to discuss how their insurance strategy will respond to recent trends in terrorism as highlighted by the map."