International broker reveals biggest P&C risks | Insurance Business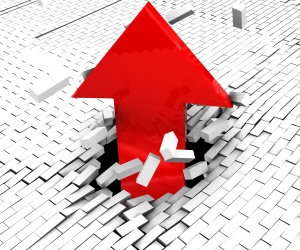 Insurance buyers are clamouring more for cyber security coverage than any other emerging risk, according to a new study conducted by RKH Specialty, a specialty lines broker based in London.
The survey of global insurance professionals found that 70% listed cyber security coverage as the top casualty exposure, followed by product recall (11%) and drones (11%).
In addition, 61% of respondents indicated that supply chain disruption is the biggest property exposure, followed by flood (30%) and tornadoes (9%).
"Losses stemming from cyber-related attacks and business interruption can be catastrophic for individual businesses," said Barnaby Rugge-Price, CEO, RKH Specialty.
Rugge-Price noted that while a handful of industries used to dominate the purchasing of cyber policies, it is paramount for all businesses to now address their cyber risk.
"Healthcare and retail have been the major buyers in the cyber space to date but we are seeing an increasing conversion rate across the whole of our portfolio. After a number of years of looking at the offering, clients are increasingly deciding to purchase the cover as the product has improved and the frequency of attacks has continued to increase."
Rugge-Price also noted that cyber policies continue to evolve as more and more clients seek coverage for supply chain risk in their cyber policies.
"There has also been a heightened focus on the business interruption aspect, where cyber attacks can cause whole facilities to shut down. But whether cyber related or not, any interruption to the supply chain can cause a disproportionate loss," Rugge-Price said.
As a result of these emerging risks, 80% of the global industry insiders reported witnessing an increased need for specialist risk coverages, particularly in finely-tuned, more targeted solutions.
"It's no surprise to us to see a growing demand for highly-specialised risk coverage," said Rugge-Price.