International brokerage announces online 'industry first' | Insurance Business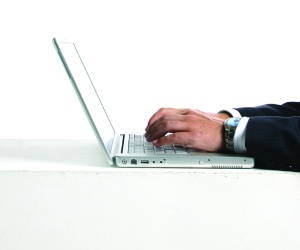 Aon have announced the launch of a new online platform that they are calling a first for the Australian insurance industry.
Connect
is an online risk information platform that will present up-to-the minute advice and information on all manners of risk for a wide-variety of Australian businesses.
Aon used extensive research on over 200 stakeholders in the Australian business community and hopes that
Connect
will provide insights and information on the risk landscape.
Jason Disborough, managing director – global & corporate, Aon Risk Solutions, said the new platform will help to meet the local appetite for industry-specific risk insights.
"We spent months speaking to Australian organisations about the challenges they face when it comes to sourcing information about risk," Disborough said.
"Connect is an industry leading initiative that will allow us to effectively deliver relevant thought-leadership content to local businesses. All materials on Connect will be tailored to assist business leaders in having more meaningful and informed conversations about risk."
The new online platform will use webinars and small roundtables, alongside other content, to update business leaders on the risk that their markets face and will collate industry research and reports to help decision makers.
Aon is hoping that
Connect
will start conversations around risk in all business sectors across Australia as Disborough explained the reasons for the launch.
"This is not an exercise in branded marketing.
"Our vision is for Connect to become an online conversation channel for subject matter experts in relation to risk – irrespective of the company they work for – and those who want to find out more information."
Membership for the site can be found at
here
.