International brokers in legal fight | Insurance Business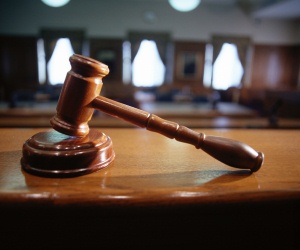 London-based Willis Ltd. announced yesterday it has sued Jardine Lloyd Thompson Group, JLT Specialty and a former employee for damages related to JLT's alleged poaching of Willis employees.
At issue is Willis' sale of its Fine Art, Jewellery and Specie division to Miller Insurance Services. The company alleges JLT engaged in conspiracy, breach of duty and wrongful interference in the proposed sale by hiring away 22 members of the division.
After JLT hired Willis employees Barry Vickery and David Gordon – who is included in the lawsuit – Willis asked for an English High Court injunction to prevent Gordon and JLT from further recruiting Willis staff.
The judge, however, felt damage from this "serious issue of unlawful activity" had already been caused and that damages could be pursued at trial.
"Willis will always pursue legal redress against individuals and companies where we believe unlawful action has compromised the interests of our clients, our employees, the markets we work with and our shareholders," the company said in a statement released Tuesday.
"We will defend these interests robustly and intend to pursue this case vigorously to trial for the maximum recovery."
A JLT spokesperson confirmed the legal action and noted that JLT is ready to fight its corner.
"Following recent press comment, we can confirm that Willis Limited applied for an injunction against JLT yesterday, in relation to our recent hiring of various individuals from the Willis Fine Art, Jewellery and Specie business.
"The application for an injunction was dismissed by the Court.
"Willis has now issued legal proceedings relating to this matter. JLT will continue to defend its legitimate business interests vigorously."
Gordon had previously served as global managing director for the Willis Fine Art, Jewellery and Specie division. He has since been appointed chief executive officer for a similar division at JLT Specialty.
Vickery, a former executive director at Willis, also joined the JLT Specialty team.
In total, JLT is accused of poaching more than 20 Willis executives to fill out the division at JLT.
"The fact that JLT has been able to attract them to join us is testament to our growing reputation as the world's leading global specialty broker and as an organisation that offers its people a unique client focused culture," JLT Specialty CEO John Lloyd said at the time of the hires.
"The addition of these talented individuals to our existing strong capabilities creates without a doubt the market-leading global business in the specie, fine art and jewellery sector."