International CEO open to M&A opportunities | Insurance Business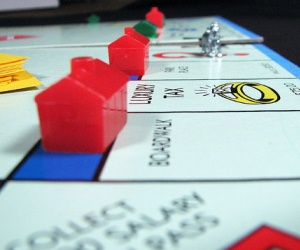 Mike Kerner, CEO of general insurance for
Zurich
Insurance Group, has said that the company is looking at M&A opportunities "around the world".
Kerner, who is visiting the Australian arm of the company, noted that Zurich is looking at all types of growth opportunities and sees mergers and acquisitions playing a part in that strategy.
"We take a look, from a Zurich perspective, at M&A opportunities really around the world," Kerner said.
"We are interested in growth, and growth comes from organic opportunities and inorganic opportunities.
"We've been in the market and looking at inorganic opportunities really since the turnaround a decade ago, and we have the capital and we have the ability to do it, but we need those opportunities to make sense from a financial perspective.
"So we're very disciplined around looking at whether transactions and proposed transactions meet our financial hurdles. If they do, we're interested in pursuing them and if they don't, we're going to let them pass."
In a wide-ranging discussion with the media, Kerner gave his thoughts on the future of the insurance industry – giving specific mention to driverless cars, big data and the Internet of Things.
"There will certainly be a vehicle that is a self-driving vehicle on the road by 2025," Kerner said.
"We expect to see that kind of technology really make broad progress over the course of the next decade, and lots of planning going on as to what that all means and how that all interacts with the various systems in both insurance and in society in general.
"I also see 10 years from now a lot more use of data in general," Kerner continued.
"What we see as some of the opportunities to take it to the next level are reaching up into smaller commercial and corporate, and middle-sized commercial and then corporate risks as well.
"So using the same kind of techniques to improve the risk insights and the pricing process around commercial risk, where perhaps there's not quite so much data but where you can supplement internal data with external data and generate some insights that help you select risk better.
"I think that that's clearly an opportunity.
"It's something that we're going to be working hard at here in Australia to make sure that we can do that and we can do that effectively."
Kerner also discussed cyber coverage and its growing important to the insurance industry, and to those companies seeking cyber protection, but he believes the coverage still has a long way to go.
"First, I think that we continue to see a very significant uptrend in the take-up rate on cyber," Kerner said.
"Having said that, I also think that the product that's currently being sold by the insurance industry is not actually satisfying the needs of the customer, and that's the problem.
"So you can buy something in cyber and, often, the risk managers and the executives and the boards want to buy something that's available but, right now, the coverage is relatively limited.
"It's not necessarily covering all of the risks and all of the exposures that companies have and, if it were, it would be really, really expensive. So that's part of the reason why it's restrictive in terms of the coverage."