International giant challenges insurers 'reason for being' | Insurance Business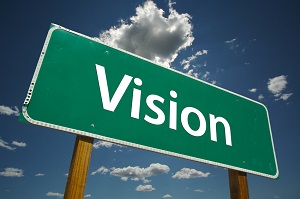 Aon has revealed what it believes to be the biggest challenges and risks facing the Australian insurance industry in 2015.
In its primer for the year ahead in the Asia-Pacific region,
Welcome to Asia-Pacific,
the international business warns that the soft market and increased competition could lead to some soul-searching within the industry.
"Reducing premium rates are putting margins under pressure and forcing firms to have a clear focus on expense management going forward.
"For insurers, the biggest challenge is the static market and the pressure to grow.
"Compounded by the oversupply in the market this will see insurers having to revisit and (re)define their value proposition and their 'reason for being'."
Aon lists underwriting and regulatory risks as the biggest risks facing the Australian insurance industry in the next twelve months and notes that the use of Big Data will have a role to play in Australia.
"Given the consolidation of the insurance market in Australia, and a highly competitive environment most insurers are heavily focused on underwriting and risk selection.
"Increasingly the market is utilising external data sources to help refine underwriting decisions, with many companies exploring the use of Big Data analytics in their processes."
The insurance giant also discusses the reinsurance industry and notes that difficult times lie ahead thanks to the excess capital in the market and stressed the importance of technology and Big Data for the year ahead.
"The biggest challenge for reinsurers in Australia is to try and remain relevant to the well capitalised main reinsurance purchasers, as well as keeping their diversifying exposures in Australia aligned to the capacity they are deploying in the peak zone globally.
"There is a large emphasis on Big Data, and how to exploit data to better understand risk, better price/select risk and tailor products and distribution.
"With regards to reinsurance, catastrophe limits are increasing at a low single digit rate each year.
For the year ahead, Aon also sees a change in the reinsurance business, not seen since before the catastrophic 2011 disasters that struck the region.
"Following the 2010/11 events, the market moved away from proportional business, however as reinsurers are searching for growth, there is an increased appetite to move back into proportional solutions."