International insurance group announces strong results | Insurance Business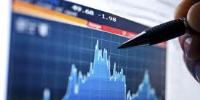 Catlin has announced an 11% raise in gross written premiums in its latest results for the nine-month period to September.
GWP increased to $5.5 billion compared with $5 billion of the previous year.
Catlin also noted the growth of its international markets, including Asia-Pacific, as non-London hubs accounted for 54% of the growth within the group.
Mark Newman, Chief Executive Officer of Catlin Asia-Pacific, said of the results: "Our interim management statement demonstrates that the Group's strategy focused on geographic and product diversification is delivering results.
"As local markets continue to grow, combined with our commitment to hiring and empowering local underwriting expertise, you can expect further growth from Catlin's Asia Pacific business.
Newman noted that the Australian arm of the business is still performing well within the group.
"Our business in Australia continues to perform well, and I am delighted with our market profile, brand and results in both our offices in Melbourne and Sydney. As an intermediated business, we remain very well positioned in the Australian market."
Chief Executive Stephen Catlin said the results show a good performance across the group and particularly highlighted the international growth of the company.
"Catlin continues to perform well across the business.
"Gross premiums written are rising in accordance with our business plan, with continued strong growth from our US, European, Asia-Pacific and Canadian hubs."
The insurer noted that while they had been affected by several catastrophe losses, as they were the insurer behind the MH-17 tragedy in Ukraine, their losses in single-risk events are below what was expected for the period and aided growth.
"The Group incurred two catastrophe losses and three large single-risk losses during the third quarter, including the two Aviation-related losses on which we commented in the first-half results announcement. Despite these events, aggregate catastrophe and large single-risk losses are still below expectations for the nine-month period.
"Catlin has built an underwriting infrastructure capable of producing solid results over the long term across all types of market conditions.
"We continue to look ahead with confidence."
All figures have been converted into Australian dollars using www.xe.com on 14/11/14.