International insurance player in billion dollar buy | Insurance Business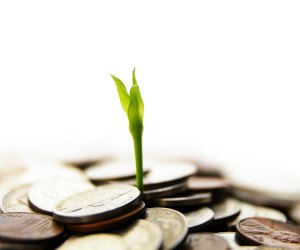 Tokio Marine have announced a mammoth, $10 billion deal to buy insurance group HCC Insurance Holdings.
Japan's oldest and largest property, casualty and marine insurer announced the deal at the end of last week and it represents the biggest M & A deal involving a Japanese company this year.
HCC is an Houston-based insurance group specialising in property, casualty, accident and health and other speciality insurance.
The deal is slated to be completed between October and December this year.
Tsuyoshi Nagano, president of Tokio Marine, said that the deal with strengthen Tokio Marine's international presence.
"In line with the strategy to expand our International business, the acquisition enables Tokio Marine to build a more diversified and highly profitable global portfolio with low volatility, taking into account the nature of HCC's businesses which are largely non-correlated, have limited catastrophe exposure and are less dependent on property & casualty market cycles.
"HCC is a top tier specialty insurer with market leading underwriting capabilities. Leveraging Tokio Marine's financial strength and global footprint, HCC will further expand the revenues, profits and capabilities of Tokio Marine."
The HCC purchase represents the most significant Tokio Marine acquisition since its purchase of another American business, Delphi Financial Group, in 2012.
Christopher J.B. Williams, CEO of HCC, said, that the deal represents great value for HCC sharholders and will help the company expand and diversify in the future.
"This transaction yields significant value for HCC's shareholders.
"With Tokio Marine, HCC gains an international footprint to expand our diverse portfolio and expertise globally, a financial foundation on which to compete with larger insurers and the opportunity to offer our clients expanded coverages.
"Tokio Marine's values and underwriting culture are aligned with HCC's. We believe the combination is an excellent extension of Tokio Marine's stated long-term business strategy, and we are excited to be a part of that strategy."