International insurer CEO to step down | Insurance Business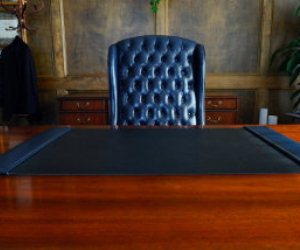 Following recent speculation
Zurich
CEO, Martin Senn, has decided to step down from his position by mutual agreement with the Board of Directors of the company.
Senn, who has been with Zurich for a decade with six years as CEO, will leave the company at the end of the year and has been replaced by Tom de Swaan on an interim basis.
De Swaan, a member of the Board of Directors since 2006, was named chairman in 2013 and will hold his mandates with other businesses in abeyance whilst in the CEO ad interim role as Fred Kindle, vice-chairman of the Board will take on additional responsibilities.
Senn said that the move will not affect the strategic focus of the business as it moves forward and backed the business to overcome its recent troubles.
"After ten very intense years with Zurich, I have decided to step down as CEO and to make way for new leadership," Senn said in a statement.
"Zurich is a profitable, well capitalised company with outstanding employees. It enjoys an excellent reputation with customers around the world and sustainably delivers attractive dividends to shareholders.
"There have been some setbacks in recent months, but I am convinced that we have put in place the right measures for Zurich to reach its targets.
"I will remain closely tied to the company and am proud of what we have achieved together over the years."
De Swaan thanked Senn for his service to the company and highlighted some of the key initiatives Senn brought to the business.
"The Board of Directors owes a massive thanks to Martin Senn," de Swaan said.
"First as our Chief Investment Officer and in the past six years as CEO, he has successfully guided our company through a challenging environment, showing great foresight and tireless personal commitment.
"I have come to know him as a leader of the highest integrity, someone with a very rare sense of how to balance the interests of different stakeholder groups.
"Over the past two years, he has set in motion a transformation that will make our company more customer-centric, more efficient and more successful."
The move comes as Zurich
announced that its Australian
and
UK businesses
could face job losses
following a 79% decline in profit.