International insurer Chubb gives merger update | Insurance Business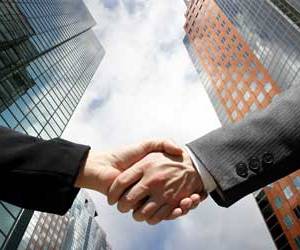 Chubb
has provided an update on the merger that will see it and ACE create a "global P&C industry leader," and what the merger means for the Australian industry.
The insurers
announced several changes to the management of their Australian and regional businesses earlier this week
which will see
John French
continue to serve as country president for Australia and New Zealand while Matthew Doquile will become chief operating officer for Australia and New Zealand moving from his position as Australia country manager for Chubb.
The company noted that "planning for the integration of the businesses in Australia are progressing well," but until final confirmation, both companies will continue to compete.
"Chubb and ACE will continue to operate as competing companies in the local market until the global acquisition is completed," Chubb said in an email.
Juan Luis Ortega, ACE Regional President Asia Pacific, and also future Asia Pacific Regional President for Chubb, said that the current business in Australia remains strong and the regional reshuffle will help the business grow further.
"We have a very strong team in Australia and New Zealand," Ortega said.
"Paul McNamee, ACE Deputy Regional President and Head of Property and Casualty for Asia Pacific, oversees our operations in Australia and New Zealand as part of his responsibilities.
"He will continue in this role for Chubb, combining his significant international expertise with John French and Matthew Doquile's local knowledge to build the success of our new organisation."
McNamee, ACE Deputy Regional President Asia Pacific, and future Asia Pacific Deputy Regional President for Chubb, spoke highly of both French and Doquile and backed them to help continue to build the business upon the completion of the merger.
"I have every confidence that John French will provide sound leadership during the integration process while also delivering continuity for our clients and business partners."
"As Chief Operating Officer, Matthew Doquile is ideally suited to play a key role in bringing Chubb's impressive operational platform and product expertise to the new integrated entity," McNamee continued.