International insurer estimates cost of Germanwings disaster | Insurance Business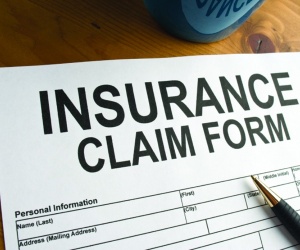 Allianz
has estimated that insurers involved in the Germanwings disaster, which killed 150 people last week, will be liable for US$300 million in claims and costs, it has been reported.
According to
Reuters
, the US$300 million figure will give a group of more than 30 insurers, who will split the financial burden, a preliminary idea of costs.
"It's still very early so the figure could go higher, or lower," an industry source told the wire service.
It is believed that the aircraft itself was insured for US$ 6.5million with the bulk of costs coming from liability claims.
As evidence suggests that co-pilot, Andreas Lubitz, downed the plane deliberately, liability costs for insurers could make the $300 million figure seem like a conservative estimate.
Although the 1999 Montreal Convention guarantees airlines must pay families up to $170,000 per victim in the case of accidental death or injury on international flights, French prosecutor Robert Alpert Sr. suggests that Lubitz's actions may leave Lufthansa – and its insurers – responsible for greater payouts.
"It is sad, it is tragic, but it is extremely straightforward," Alpert said in an interview with the
New York Times
.
"The airline and its insurer should quickly handle the payments to the families. Particularly in light of the fact that they apparently dropped the ball in monitoring this pilot's physical and mental well-being."
The amount per family, however, will differ substantially based on several factors.
Families of passengers with children or other dependents, for example, will be paid a larger settlement than those of elderly or childless passengers.
Home country matters, too. National courts have final say over how much money is appropriate, according to the Montreal Convention, and some countries do not allow compensation for wrongful death cases.
The circumstances surrounding the crash make it almost impossible that Germanwings and its insurers will be able to extricate itself from claims of negligence.
"The airline has unlimited liability unless it can prove it is free from fault," Steven Marks, a partner at aviation litigation firm Podhurst Orseck, told the
Wall Street Journal
.
Lubitz was discovered to have been suffering from depression and had been excused from work by a neuropsychologist during the period he locked the pilot out of the cabin and crashed the Germanwings flight into the French Alps.
Although the airline was not aware of the doctor's note, it is likely to bear some responsibility for "inadequate psychological monitoring" and failure to instigate a two-person cockpit rule, according to Marks.
President of the Australian and International Pilots Association, Nathan Safe, told
The Sydney Morning Herald
that insurance pay-outs for pilots who self-report conditions such as depression should be guaranteed in order to avoid future incidents.
"We have had issues in the past of having arguments about whether people are eligible," Safe said of the insurance pay-outs offered to pilots who can no longer work for health reasons.
"It is an example of something we need to talk about. If people are worried they are not going to be paid out if they come forward with mental health issues they are perhaps more likely to stay at work, which is not what we want with people with mental health issues."
Lufhansa, the airline which operated Germanwings, has offered to pay up to 50,000 euros in immediate financial assistance to each family of passengers on board.