International insurer warns of 'hidden risk' | Insurance Business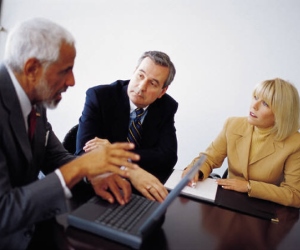 Aon Risk Solutions has warned business owners that people risk could have a multi-million dollar effect on their company if not managed and monitored correctly.
People risk refers to the management of staff from absence to turnover rates, health and safety strategies to workers compensation and can have a marked effect on company cost, according to the insurer.
Robyn Perkins, Aon Hewitt's managing director of People Risk, is warning business owners that people risk is no longer the territory of human resources alone and an investment in staff could help save millions.
"The reality is that when we talk about managing "people risk" we are referring to optimising the way an organisation addresses everything from absence management, staff turnover rates, health and safety strategies, management of temporary staff, right through to workers' compensation.
"Managed well, each of these can be used as a lever with a direct effect on the bottom line. But the real skill lies in understanding how they work together to improve productivity and financial outcomes, often exponentially."
It may seem like an impossible metric to calculate but Perkins stressed that, by using the right statistics and modelling, people risk can be calculated by any business.
"Putting metrics in place and showing the ROI around happy and healthy employees is absolutely possible. The challenge is to identify factors or measurements which are discernible and contestable.
"There are many factors such as absence, turnover, leave, overtime, use of contractors, labour hire and so on. The key is to combine these measures with others such as insurance costs and productivity impact to really understand the cost, risk control issues and priorities to drive reductions."
Perkins gave an example of a business making $17 million worth of savings thanks to an effective, people risk strategy and stressed that every business can benefit from a practical strategy.
"Often firms believe they are managing their people risk well but their cost structures keep blowing out. This is usually because they are not addressing the most important factors. For example, a firm which had a $37m cost problem was able to reduce that cost by over $17m by identifying the most important drivers and strategies for addressing and reducing its people risk."
"Every business may well be different, but the net effects of good or poor people management tend to be very much the same. And the fact is that employers are in the driver's seat. They have a fiduciary responsibility to mitigate against workforce related risks by having a considered people risk management plan that pushes all the levers in the right direction."