International insurer Zurich advances management revamp with new CEO | Insurance Business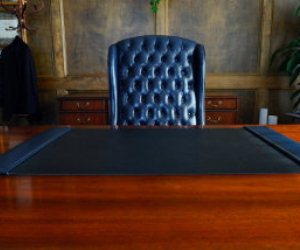 Zurich
Insurance Group AG appointed Gary Shaughnessy as chief executive officer of its Global Life business as the company revamps its leadership for the second time in two years.
Shaughnessy, 49, had been head of Zurich's U.K. life insurance business as well as interim CEO of global life in Europe the Middle East and Asia, the company said in a statement Monday. The appointment is effective on Jan. 1.
The appointment will allow Kristof Terryn to focus on his new role as CEO of the company's general insurance unit while Zurich continues to search for a chief executive officer following the departure of Martin Senn on Dec. 1. Terryn had headed both the life and non-life units since Oct. 1.
"What's good about this is that Terryn can now focus on the crucial job of bringing the general insurance business back on track," said Daniel Bischof, an analyst at broker Baader-Helvea with a buy rating on the stock.
Senn's departure came after losses in general insurance prompted Zurich to abandon a high-profile takeover bid for RSA Insurance Group Plc. The company last month reported a 79 percent drop in third-quarter profit and announced an overhaul of general insurance. Chairman Tom de Swaan is serving as acting CEO.
Zurich went through a shakeup in 2013 when Chief Financial Officer Pierre Wauthier was found dead in his home and Chairman Josef Ackermann resigned after it was learned that Wauthier mentioned him in his suicide note. Ackermann was replaced by de Swaan. Last year, George Quinn joined as chief financial officer from
Swiss Re
and Robert Dickie as chief operations and technology officer.
"Today's appointment was expected and it makes sense that the company decided for an internal solution. However, what matters is the CEO succession," said Bankhaus-Lampe analyst Andreas Schaefer who has a buy rating on the stock.
Zurich was down 0.4 percent at 249 francs as of 11:41 a.m. The stock has declined 20 percent this year, giving the company a market value of 37.5 billion francs (US$36 billion.)