International insurer Zurich cuts top management wage bill | Insurance Business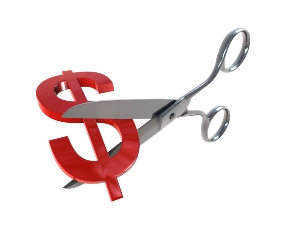 Zurich
has cut the 2015 pay for its top management by more than half as they failed to meet financial targets.
According to
Reuters
, the international insurer dropped its total pay for the 13 members of the businesses top management team to $22.6 million in 2015 compared with $55.4 million received by 12 executives in 2014.
In their Annual Report, the insurer said that the parts of the business which met their targets would be rewarded.
"Despite the significant dedication and commitment of our employees and the fact that many of our businesses performed well in 2015, the overall financial results for the year were disappointing and we are taking the necessary steps to progress the execution of our strategy and achieve our targets," the report states.
"For 2015, we reported a business operating profit of USD 2.9 billion, a decrease of 37 percent compared to 2014. Net income attributable to shareholders, also impacted by large restructuring charges during the year, decreased by 53 percent to USD 1.8 billion compared with the previous year.
"These financial results are fully reflected in the awards under our Group's performance related incentive plans.
"The overall assessment of business profitability in 2015 leads to an average payment under our Group short-term incentive plan (STIP) of 65 percent of target, relative to an average payment of 96 percent of target awarded for 2014, a reduction of approximately one-third.
"The funds under the STIP have been allocated to best recognise the performance achievements of the segments, countries and individuals," the report continues.
Reuters
reports
that outgoing CEO of the business, Martin Senn
, was paid 2.5 million Swiss francs in 2015, less than a third of the 8.5 million francs he received in 2014.