International insurer Zurich posts US$2.2 billion profit | Insurance Business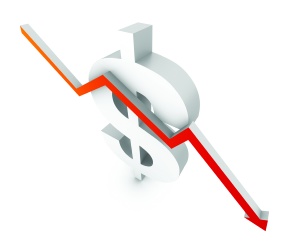 Zurich
has reported a business operating profit of US$2.2 billion and net income attributable to shareholders of $2.1 billion for the half year ended 30 June 2015.
CEO Martin Senn said while there were positive trends in its Global Life and Farmers businesses, the profitability of the General Insurance business had been adversely affected by large losses.
This was particularly within Global Corporate and the UK, which fell by half to
£
50 million from
£
100 million, and a higher expense ratio.
"In consequence, our business operating profit return on equity for the first half of 2015 was 11.6%," Senn said.
"We are addressing the expense ratio issue and expect to see the benefits of the measures we have already taken or are in the process of implementing coming through early next year.
"In addition, we have launched a number of actions to address the profitability issues in parts of our General Insurance business."
He said the company remained in a very strong position in terms of its other key targets. Zurich's Economic Capital Model ratio stood at 120% at the end of the first quarter; and cash remittances were expected to exceed US$3.5 billion for the full year and US$10 billion for the period 2014-2016.
Senn also addressed the takeover offer for RSA Insurance Group.
"We have informed the market that we are evaluating a potential offer for RSA Insurance Group plc," he said.
"We believe that a transaction could bring significant benefits to us and to our investors in terms of the complementary fit of RSA's business with our own operations and in financial terms.
"But any capital deployment would need to meet the same hurdles that we apply to any other investment."
Zurich has also reassigned the following responsibilities within its Group Executive Committee, which will be effective from 1 October 2015, subject to any regulatory and board approvals.
George Quinn, chief financial officer, will be the new regional chairman for Europe, Middle East and Africa and the chairman of Zurich Insurance plc (Ireland)
Isabelle Welton, chief human resources officer, will take on the role of regional chairman for Latin America
Jeff Dailey, CEO of Farmers Group, Inc, will also assume the role of chairman of the board of directors of Farmers Group, Inc
Robert Dickie, chief operations and technology officer, will become member of the board of directors of Farmers Group, Inc.