International insurer Zurich to purchase Macquarie Life insurance business | Insurance Business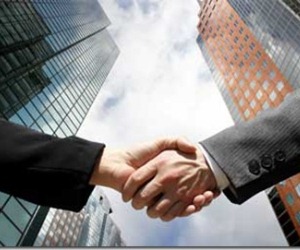 Zurich
has announced that it has reached an agreement with Macquarie Group to purchase the life insurance business of the company.
The international insurer will take on the business as Macquarie Life's staff will also transfer to the Swiss insurer as existing policy-holders will ultimately become Zurich customers with no change to terms and conditions of coverage.
Colin Morgan, Zurich's Asia Pacific Global Life CEO, said that the Australian life business has experienced solid growth over recent years and the latest acquisition will see the company build on its strength.
"Our Australian life business has experienced strong growth - over the last 5 years in particular - and is a major contributor to the strength and profitability of Zurich's Asia Pacific regional Global Life business," Morgan said.
"Our growth ambitions in the Asia Pacific region are underpinned by a strategy which drives value from our balanced portfolio of growth and mature markets and leverages our distinctive capabilities across the region.
"This acquisition accelerates that strategy."
Head of Macquarie's Banking and Financial Services Group, Greg Ward, backed Zurich to deliver a high standard of service to current customers and said the sale of the business reflects the need for size in the Australian life industry.
"Macquarie Life is a well performing business and has been recognised by the industry for its innovation and commitment to customer service," Ward said.
"The sale of the business reflects the need for significant scale in the capital intensive life insurance industry in order to drive appropriate returns.
"Zurich's expertise, global reach and customer focus mean they are ideally positioned to continue providing high quality insurance products and services to Macquarie Life customers."
The terms of the acquisition are confidential but Tim Bailey, CEO of Zurich's Life and Investments business in Australia, said the acquisition fits with Zurich's continued strategy.
"Macquarie Life is a highly regarded business with a strong brand and a well-deserved reputation for excellence in product development and service," Bailey said.
"The acquisition is consistent with our long term strategic intent in terms of our Australian market presence and our overall proposition as an innovative, customer-focussed life insurer.
"The acquisition will enhance both our scale and overall capability and will allow us to further strengthen the proposition which has been a key driver of our recent growth trajectory."
The move comes as Zurich
announced plans to cut 8000 roles across its global businesses
as the business saw a 37% drop in operating profit over the previous financial period.