International insurers interested in Chinese growth | Insurance Business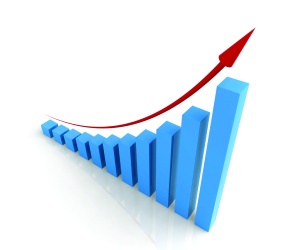 The sheer scope of growth that China has to offer international insurers is one of the biggest reasons global powerhouses continue to look at the country.
With the dust settling on the joint-venture between
Allianz
and Chinese internet business Baidu, more international insurers could look at the market for its growth potential.
Some international players already have Chinese operations with the UK's Prudential in a joint-venture partnership with CITIC since 2000, Aviva paired with Cofco for over ten years and AIA which was the first foreign insurer to be granted a Chinese license.
Axa are one of the largest overseas insurers in the country with two joint ventures across life and health and property and casualty with ICBC and local insurer Tianping, respectively.
Denis Duverne, Axa's deputy chief executive, told
The Financial Times
that the country is not an easy option for those looking overseas and is a major long-term investment.
"China has been good for us, but it is a very long term project," Duverne said.
Data from
EY
showed that investment in China can prove tricky with two-thirds of foreign life insurers failing to make a profit in 2013 with government figures showing foreign insurers hold a mere 5.8% market share in like and 4.8% in property and casualty.
With the recent stock market worries in the country, many could be put off by further investment in the country but chief economist of Munich Re, Michael Menhart, stressed that he backs the country to maintain its record growth.
"I remain convinced that China will still reach its growth target of around 7% this year, and that in the long term it will become the world's largest economy," Menhart said.
"Yet there are sufficient grounds for caution.
"It may be that the price falls on Chinese stock exchanges are, in part, just corrections from a previous bubble. And even the Chinese economy will suffer from both mild and severe setbacks. No clever economic policy can prevent this – not in China, nor in the rest of the world."
The risks and rewards of Chinese investment are clear but if the country is to become one of the global insurance leaders, can businesses afford to stay away?