International player HDI-Gerling in regional reshuffle | Insurance Business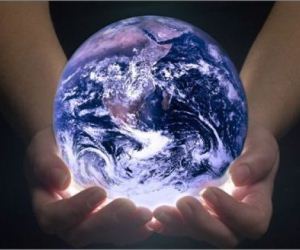 HDI-Gerling has announced a planned regional reshuffle in a bid to bring the Australasian business closer with its business throughout South East Asia.
The Sydney and Singaporean branches will strengthen cooperation under the new agreement while both will be headed by Stefan Feldmann, who takes on the role of regional head of ASEAN and Australasian from January 1.
Feldmann told
Insurance Business
that the new structure follows a Group desire to link the region and help expand the footprint in ASEAN, which is made up of ten nations including Thailand, Vietnam, Singapore and Malaysia.
"The new regional structure is consistent with the Group's desire to bring our global capacity and technical capability closer to the Region by utilising the managerial talent available in Australia to empower the local operation to successfully meet HDI-Gerling's ambitions within the ASEAN Region," Feldmann said.
Feldmann will continue to be based in the Sydney office of the company and the managing director of the Singapore branch, Nicholas Cheng, will report to Feldmann.
Feldmann noted that the ASEAN region presents huge growth opportunities and backed the Australian insurance industry to increase its work in the region as it looks to strengthen its global outreach.
South-East Asia is one of the most important strategic and economic regions in the world, with a combined GDP of around USD$2.5 trillion and a population of over 620 million people," Feldmann continued.
"The 10 member nations of ASEAN now represent almost 15 per cent of Australia's total trade, with two-way trade valued at almost $100 billion in 2014. These impressive numbers of bilateral trade highlight the importance of ASEAN to Australia's economy in general and to the Australian corporate sector in particular. We are looking to align our strategies and business model to these significant opportunities
"The Australian industrial insurance market is highly professional and sophisticated. Our industry has a lot to offer to these still developing insurance markets in Southeast Asia in terms of physical risk management, capital management, Nat Cat modelling, compliance and governance, just to mention a few. The Australian insurance market can export its capabilities and capacities to the ASEAN region.
"Equally, Australian corporations set very high standards for risk management and loss control engineering and are therefore willing to bear higher retentions, compared to Southeast Asian companies. This means that industrial companies in Australia expect a lot from their insurance partners.
"As a player with a long tradition in industrial insurance, this is naturally very much to our advantage. We would like to capitalise on these trends also in the developing ASEAN region.
Jens Wohlthat, who is responsible for the global division in the Management Board of HDI-Gerling, said that the move will increase cooperation between the businesses and is a good strategic opportunity.
"The new management structure is intended to strengthen operational cooperation between the two units in this region, which is strategically very important for us," Wohlthat said.
"For this purpose, we will link up the knowhow at both sites in underwriting and in management even more closely. This will give the future team greater scope for action, particularly in the ASEAN Region."
Cheng stressed that the Singapore branch is looking forward to greater collaboration with their antipodean counterparts.
"My team members and I in the Singapore Branch are looking forward to working closely together with Stefan and our Australian colleagues. We will benefit from our expanded technical expertise and increased capacity."
The move does not affect HDI-Gerling's businesses in Honk Kong and Japan.