International player in Aussie insurance deal | Insurance Business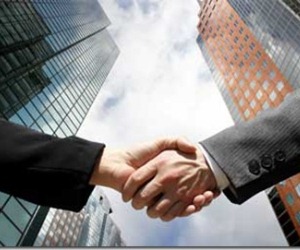 (Bloomberg) -- Nippon Life Insurance Co. is expected to announce today it has acquired a majority stake in National Australia Bank Ltd.'s life insurance business.
National Australia's shares were halted in Sydney yesterday morning pending an update on an unspecified transaction. It is understood the lender's full-year earnings will be disclosed today along with the announcement of the new deal with
National Australia
. Japan's Yomiuri newspaper reported yesterday the Australian lender had agreed to sell 80 percent of its life-insurance business to Nippon Life Insurance Co. for 220 billion yen ($1.8 billion).
National Australia said in a statement to the Australian stock exchange that it expected the trading halt, ahead of an update regarding a "material transaction," to remain until today. The Melbourne-based lender said on Oct. 15 it had agreed to a non-binding memorandum of understanding with Nippon Life with the aim to enter a "long-term partnership."
"It is true that we are in talks. We will disclose as soon as a decision is made," said Shinichiro Kon, a spokesman at closely held Nippon Life in Tokyo. He declined to comment further.
National Australia Chief Executive Officer Andrew Thorburn has been pursuing a strategy to exit underperforming businesses and focus on Australia and New Zealand banking and wealth management. A transaction would add to the series of overseas takeovers by Japanese insurers as they try to offset slowing growth prospects brought on by an aging population at home.
National Australia first flagged it was evaluating options for the business last year after declaring returns from the wealth-management division, which includes the life insurance unit, were "below acceptable levels."
The wealth division's return on equity climbed to 6.8 percent in the six months ended March 31 from 4.5 percent in September 2013, according to an investor presentation. That compared with a total ROE of 14.7 percent for the bank.