International player to 'wind down' Aussie business | Insurance Business Australia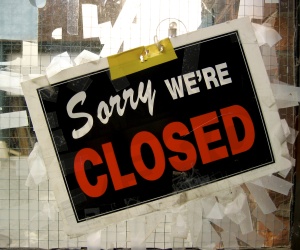 Axis Capital has announced that it is set to "wind down" its Australian retail insurance business in a reorganisation that will see the firm lose approximately 100 jobs.
The announcement, made to the New York Stock Exchange yesterday, said that the Australian market will continue to be served by international operations in a bid to boost profitability and growth.
"
AXIS Capital
has reviewed its operations to assess where and how it could accelerate profitable and sustainable growth," the statement said.
"The Company identified those markets where its positioning would not allow it to generate appropriate and sustainable returns. Accordingly, the Company will wind down its retail insurance operations in Australia and continue to serve the Australian market through its international wholesale insurance and global reinsurance platforms.
"The Company has also initiated organisational changes that will efficiently support profitable growth in a demanding global marketplace.
"As a result of these initiatives, the Company anticipates a workforce reduction of approximately 100 positions, primarily in its corporate and select insurance operations.
"These reductions are consistent with the Company's previously announced effort to reduce its expense level and position itself to more effectively deliver greater value for its customers, brokers, and shareholders," the statement continued.
Albert Benchimol, president and CEO of AXIS Capital, stressed that the move is being made for the long-term prospects of the business.
"The refinements announced today are about strengthening the Company's focus, and moving resources to where they can provide the greatest value to brokers and clients – ultimately driving profitable book value per share growth over the longer term," Benchimol said.
"We are fully committed to the hybrid model under which insurance groups have both primary insurance and reinsurance activities because this approach provides flexibility, balance and diversification in opportunities and risks, leading to more stable growth and profitability.
"We are confident of our ability to deliver increasing shareholder returns through the pursuit of high-return growth opportunities, including attractive external growth prospects where appropriate."
The company believes that the reorganisation of its business will lead to annual run-rate pre-tax savings of approximately US$30 million but costs will go up in the short-term.
"These actions will result in a pre-tax reorganisation charge of approximately US$51 million, or US$0.51 per share during the third quarter of 2015, with anticipated annual run-rate pre-tax cost savings of approximately US$30 million to be substantially realised in 2016," the statement continues.
"This charge in the quarter includes staff severance and related costs, the write-off of certain information technology assets, and lease cancellation costs. In addition, the Company recognised an impairment of certain customer-based intangibles following the closure of its retail insurance operations in Australia."
The move in no way affects
Axis Underwriting
in Australia, which is a separate and unrelated entity.