International player Zurich open to M&A possibilities | Insurance Business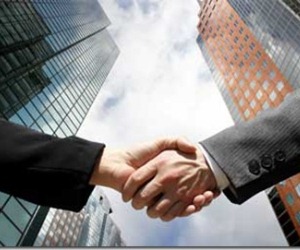 Zurich
is open to making acquisitions if they suit the business, the head of its general insurance business has said.
In an interview with
Reuters
CEO of general insurance at the business, Kristof Terryn said that the business is open to opportunities if they fit the bill.
"We have a very strict approach to M&A (mergers and acquisitions), it needs to meet our hurdles," Kristof Terryn said in an interview following Zurich's full-year results.
"If we see an opportunity where, combined with the industrial logic of what we're trying to do and combined with the business case, we hit those returns we will look at acquisitions."
Chairman and interim CEO of the company, Tom de Swann told Swiss newspaper
Schweiz am Sonntag
that he expects the industry to keep down the path of more M&A's.
Asked whetehr he expects to see more M&A's in the insurance industry in future, de Swann said: "Yes. Maybe not today and tomorrow, but the pressure will increase over the next few years," according to
Reuters.
"Higher regulatory requirements and technological change make massive investment necessary, and not all small and medium-sized insurers will be able to do that alone."
Zurich
announced worse than expected results last week
which led to the acceleration of their efficiency program which will see 8000 jobs affected by 2018.