Investor cash windfall to stabilise premiums, says reinsurance chief | Insurance Business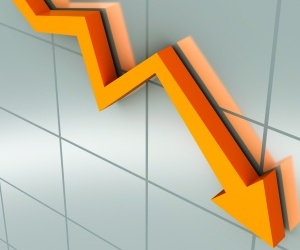 Tony Gallagher, Pacific CEO of reinsurance broker Guy Carpenter, believes that the current influx of investor capital into reinsurers will provide long-term benefits for the insurance industry - chief among which could be less volatile premium rates.
"Pension funds are coming onstage with a heap of capital looking for a return and looking to provide capital [to reinsurers]," said Gallagher. "As we get a greater understanding of risk, pension funds are getting more comfort around the risk we're writing. It's becoming an alternative area of business they're getting involved in. That's a change and it's an important change.
"Australia's already benefiting from large capacities and competitive terms," he added. "When you have these new sources of capital, it takes away the peaks and troughs at the right risk level. I think there will be a smoothing of rates. The question that people always ask is 'is it here to stay?' I think it is. That's my view – I'm not a pension fund manager, never have been – but I get the impression that, when they invest in a business, they're there for the long term."
Gallagher also highlighted cyber risk and agriculture as two key growth areas for insurance over the coming years.
"Cyber is something that will continue to evolve. There's still a gap in understanding the exposure: Cyber exposure could be enormous. We could be talking very large numbers, and it also raises questions about what a loss is," he said. "Agriculture will be a big area of growth. In the past, farmers have taken the risk as part of their business risk. The more sophisticated we become, the more we can remove that risk from them. I certainly think that, as farmers become more corporatised, they will want to remove the risk."
Gallagher added that strategic advisory services, as well as traditional transactional services, would become an increasingly important element of Guy Carpenter's offering.
"We have a huge amount of resource in terms of analytical power," said Gallagher. "It's about plugging into these resources and bringing on new resources to help clients manage their portfolio. If we can understand their business and their portfolio, then we can add ideas and solutions which leads through to capital decisions too."