Investors mull vote against director 'on too many boards' | Insurance Business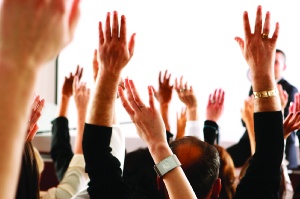 A number of
QBE
investors are said to be considering voting against Margaret Leung becoming director at the annual general meeting because she is on too many boards.
Investors believe because of her many board roles, she may not be able to "devote sufficient time to her QBE responsibilities", the insurer said in a letter to the market.
Defending Leung, QBE listed six reasons as to why she is right for the role and stated that hoped the letter "assists shareholders in deciding how to vote on Ms Leung's election".
In brief, the insurer wrote that Leung has been a non-executive director since 21 August 2013 and highlighted examples of her commitment to the insurer; and she has "rare" relevant skills and experience in the Asia-Pacific market.
She is the former CEO of Hang Seng Bank, of which QBE bought its general insurance subsidiary in July 2012 and entered into a bancassurance agreement, and has 35 years' experience with HSBC – QBE bought HSBC's general insurance company in Argentina and entered into another bancassurance agreement.
QBE goes on to add that Leung's directorships include China Construction Bank in Hong Kong, which QBE has a joint venture with.
It stresses that Leung is not a chairman of any QBE committee so her role is not as wide as a NED who is a committee chairman; and her Hong Kong boards do not require as much time as an Australian board.
QBE's AGM takes place on 2 April.