Is Australia really ready for storm season? | Insurance Business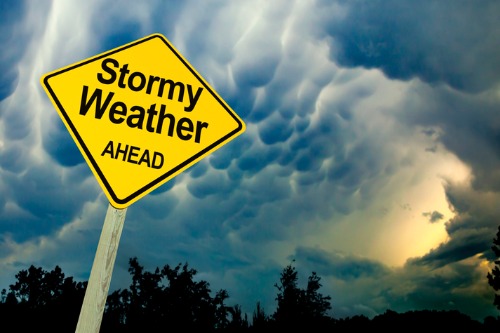 As Australia's attention remains largely focused on devasting bushfires, it can be easy to forget that the nation is also in the midst of storm season – just last week, Sydney's northern suburbs were battered by a quick-moving storm and thousands of homes were left without power for several days.
Of course, the extreme weather is nothing new – a study by NRMA found that NSW suffered one of its worst storm seasons in the years between 2018 and 2019, with 61% of all home claims coming as the result of storm damage.
While the situation may be a worrying one, Mark Leplastrier – executive manager for natural perils at IAG – said both the insurer and Australia's wider insurance industry are well-equipped to meet the needs of customers affected by storms and other natural disasters.
"Our natural perils team uses the latest science and modelling to understand the extreme weather and natural disasters that impact our customers, so we can factor that into our pricing, while also looking at what we can do to help our customers and communities mitigate those risks," he said.
"We're already adapting to the changes that extreme weather is bringing by identifying opportunities to reduce risks through changes in building codes that will ensure that new properties are resilient, as well as by supporting retrofitting schemes that aim to make older houses more resilient to extreme weather," he added.
While Leplastrier is confident the insurance industry can adapt as required, he did say that – moving forward – significantly more work will need to be done to address Australia's changing climate.
"Our research shows that extreme weather events will disproportionally impact different parts of the country and communities in high-risk areas, such as tropical cyclone, flood and other low-lying coastal zones, will bear the brunt of the change in risk in the future," he said.
"While these at-risk communities represent a small percentage of the total population, extreme weather will become a much broader issue impacting far beyond the insurance sector as it affects whether or not people can live in these areas at all."
It's a concern that is certainly not exclusive to insurance professionals – the same study by NRMA found that 61% of NSW residents are concerned that climate change will make storms worse, 47% are worried about the impact climate change will have on their suburb or town, and 41% are worried about the impact it will have on their own property.
"Collaboration between the community, government, businesses and the insurance industry is critical to help develop options for these communities to combat changes in climate-related risk," said Leplastrier.
"The good news is that the majority of the Australian population is likely to experience more manageable changes to future climate risk with plenty of opportunity to offset these increases if we adopt targeted risk-reduction initiatives."