Is insurtech the best way to bring trust back to insurance? | Insurance Business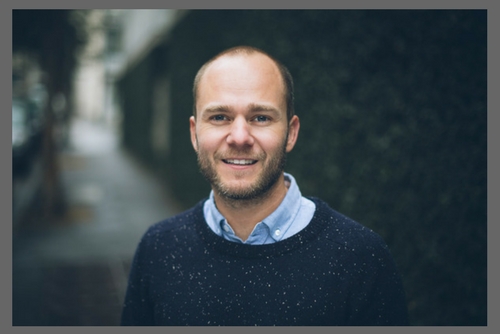 Technology could be the best way to increase trust in the insurance and wider financial services industry, an expert has said.
Jason Wilby, director and co-founder of Huddle Insurance, said that some of the biggest issues in the industry revolve around trust and "outdated business models" – and this is where technology can help.
"I think there is a lot technology can do in terms of customer experience but it shouldn't stop there," Wilby told Insurance Business.
"Firms have been quick to adopt tech to make things faster and cheaper but they have been slower to reassess the underlying business models and how we might use technology to shift power back to consumers, which is the key thing.
"To regain trust in financial services we need to see a fairly dramatic shift from a favoured few who understand everything to getting everyday people to feel that they have control of the financial services that they use and rely upon on a day to day basis."
Wilby said that the tension that exists between insurers seeking the best loss ratios and customers seeking favourable claims outcomes can put the industry in a bind.
"Sometimes tensions are good and drive benefits for all stakeholders, but misalignments of interest have also unfortunately led to some of the things you see in the press today on conduct, or products that don't create the value that they should, or distribution relationships that leave customers feeling cheated," Wilby continued.
"And that's why we are seeing a strong preference from customers to trust technology. Whether it's a shift to price comparison sites or the bots that we use at Huddle Insurance to process and pay claims, there's a need for greater transparency and reliability."
With incubators and venture capitalists investing in and developing the growth of insurtech, Wilby said that tech firms have to be careful when operating on existing assumptions.
"My worry sometimes is that a lot of those new ventures are really working with the assumption that financial services are working for consumers, and that the goal is to just make it digital, faster and cheaper," Wilby said.
'One of the big areas being overlooked, or that has been overlooked, is in the area of trust and how we can actually make financial services drive better outcomes for consumers.
"Make them more transparent and focused on consumer outcomes and ultimately shift power from large institutions back towards consumers. That is the best opportunity for fintech."
While these shifts will not happen overnight, Wilby stressed that there will still be a place for brokers thanks to their trusted role with clients.
"I think lots of people underestimate just how complex insurance is," Wilby said. "In some ways, we would love to find a way to highlight the value of brokers and advisors in that space. It is not for everybody. Some customers want to go direct, they would rather do that, but in actual fact there are still a lot of people that really value the advice a broker can give, but they want to know their interests are aligned."
To hear more from Jason Wilby, and other insurtech experts, be sure to attend the inaugural Insurance Business Insurtech Summit at the Amora Hotel Jamison Sydney on Tuesday, May 08.
Insurance Business readers are encouraged to register now to secure the best possible rates for this event. Save $300 per person with the Super Saver rates; or four could attend for the price of three with a Team Pass.
This event has been accredited for 5 CPD points by the National Insurance Brokers Association (NIBA).
Check out the full program here.