Is it time to 'eradicate' the title insurance broker? | Insurance Business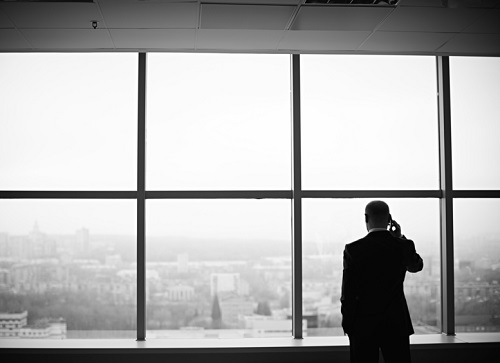 Is it time to "eradicate" the term insurance broker? A pair of industry leaders have mooted the idea at the NIBA Convention held in Melbourne this week.
Mark Searles
, CEO and managing director of broker network
AUB Group
, was the first to mention the idea in a presentation at the convention that looked at the future of the broking industry,
"In five years' time, the name insurance broker - should it be insurance broker or risk consultant?"
"If you actually break down that very phrase, insurance broker says two things: first, insurance; and broking, by definition, means I am going to get you the best price.
"It is not about the value proposition that we are proposing for the future about being a true risk consultant and being a true trusted adviser," Searles said.
Lambros Lambrou
, CEO of Aon Risk Solutions in Australia, agreed with Searles and said that the title undermines much of the good work brokers do for clients.
"One of the things that we would do well as an industry would be to eradicate the term insurance broker," Lambrou said.
"There are all sorts of connotations with that, one of which is that brokers in every industry around the world are people who match buyers with sellers. In reality, if you think about what we do as a trusted adviser for our clients, there is much, much more than that."
Lambrou noted that as the global risk landscape continues to shift and evolve, brokers are being given a platform to communicate their value to clients in a far bigger way than a transactional relationship.
Searles suggested that an omni-channel approach to risk and communication will be key for the insurance broking industry of the future as brokers will need to focus on both people and financial risk as well as traditional physical risks.
There will still be a critical role for brokers in the future of the industry, Searles said, as younger generations have demonstrated that they are willing to pay for specialist advice, despite the onset of disruption and the commoditisation of many lines of insurance.
"The whole concept of the trusted advisor is incredibly relevant and is the protection against disruption," Searles continued.
"The nature of people who actually want to have a professional adviser, a true trusted adviser working for them and more importantly, being prepared to pay for it as well, we believe is creating a very strong future for this industry."
Related stories:
'Never been a better time' for brokers to sell their business
'Significant growth opportunities across every segment' for cyber insurance