IT, data security top business concerns in 2016 | Insurance Business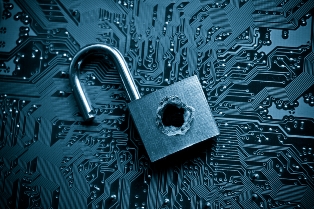 Top financial executives across all Australian companies ranked IT and data security as their primary business concerns in 2016, according to a new survey conducted by leading global recruitment firm
Robert Half
.
The latest study found that 28 percent of 160 CFOs and financial directors were most worried about IT & data security. The economy was the second major business concern at 26 percent followed by skills shortage at 18 percent and regulatory and compliance changes at 15 percent.
Only finance leaders of small businesses did not rank IT and data security as their chief concern, with 34 percent citing the economy as their main issue for 2016.
David Jones, Robert Half's senior managing director for Asia Pacific, noted that a breach of data security can lead to extreme financial and reputational consequences.
"It is therefore critical for all companies – regardless of size – to take a protective approach to IT security," he said.
To protect corporate and customer information, Jones said Australian companies continue to use various tools and services such as security software, password management systems and hard drive encryption service.
However, Jones lamented that small and medium businesses normally use fewer data protection tools than large companies even if they all face the same online risks.
For one, the research found that only 24 percent of small companies and 18 percent of medium firms have network security systems, compared to 52 percent of large companies.
"In recent years larger companies have increasingly invested in cyber security measures, and this has encouraged cyber attackers to cast their gaze at more vulnerable entities," Jones said.
"This further highlights the need for small and medium businesses, which have become an increasingly attractive target for hackers, to invest in the necessary IT security tools and specialised IT talent," he added.