J.P. Morgan Barometer: climate change and its effects top concerns for insurance | Insurance Business Australia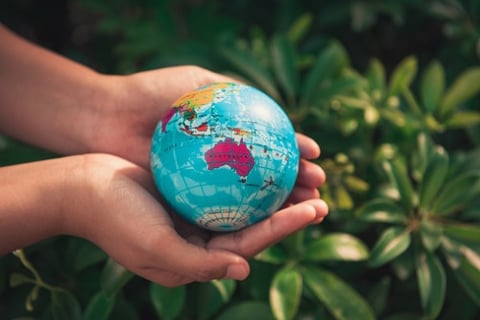 Climate change and corresponding natural perils are the top concerns facing the insurance industry now, and in the future. That was the verdict of J.P.Morgan and Taylor Fry's General Insurance Barometer, which comes to the conclusion that not only are climate change and natural disasters having an effect on profitability, they also loom large as an increasing concern for industry figures and firms.
Now in its eighth edition, the General Insurance Barometer for 2019 was revealed to the public at a launch-conference event in Sydney on Tuesday. Siddharth Parameswaran, J.P. Morgan insurance analyst, introduced the barometer containing the two firms' findings stating: "the insurance industry is under some pressure."
On top of concerns about climate change - and having witnessed and worked amid the devastating bushfires this season in Australia - the insurance industry has and will continue to grapple with a hardening market, limited capacity and decreasing combined ratios. On this latter point, Parameswaran highlighted that "even before the bushfires, the industry was forecasting a modest worsening in domestic combined ratios (84%) and only a modest improvement in commercial (100%)."
Read more: These are the top 10 global business risks for 2020
But it is that former triple-threat point of accelerating climate change, increased numbers of bushfires and high natural peril costs that is proving to be the biggest concern for the industry. Indeed, it is a concern that is unlikely to burn out anytime soon.
"Since 2003, there can be seen to be a strong trend upwards in catastrophe costs in Australia," said Parameswaran. While the global picture on catastrophe costs has been mixed, with 2019 being a relatively light year, Australia still recorded above average losses that followed a string of natural disasters. "This suggests that local peril allowances may have to again be assessed upwards," Parameswaran concluded.
"Climate change and its relation to insurance has had a big focus," Parameswaran said. "The industry has chosen this as the number one issue they have to face up to." With bushfires still raging, albeit on a reduced scale since January, hail causing immense vehicle and property damage and cyclones expected to surge through, the industry has been hit almost at gale-force.
The barometer noted that the current bushfires, once adjusted for exposure and inflation, are among the biggest insured losses for fire Australia has seen, while the volume of land burned is unprecedented. It is worth noting that the Intergovernmental Panel on Climate Change modelling in 2012 noted that it was expecting more extreme heat and bushfire related losses going forward from that date. It is not farfetched to think that the country may see bushfires on a similar scale, if not bigger, in the coming years.
Australia as a country has always been susceptible to extreme weather, and while bushfire costs have historically only been 13% of natural peril costs for insurers, the increasing regularity of hail, floods and cyclones cannot be ruled out. "Perhaps surprisingly, the risk of increased bushfires from climate change is not the peril that insurers face the greatest loss from," the barometer concluded.
Significant pressure is being placed on the industry when it comes to dealing with the impacts of climate change and rising natural peril costs – as illustrated by the recent bushfires. It is then no surprise to see it emerge as that new, main concern for insurers. A politically sensitive issue, arguably especially so in Australia, climate change and rising natural perils costs have proven to be an issue across the world and in every industry – it is an immense problem and concern that is evidently not being taken lightly by insurers, and how it is engaged with going forward is of much significance.