JLT head on the key to cracking construction insurance market | Insurance Business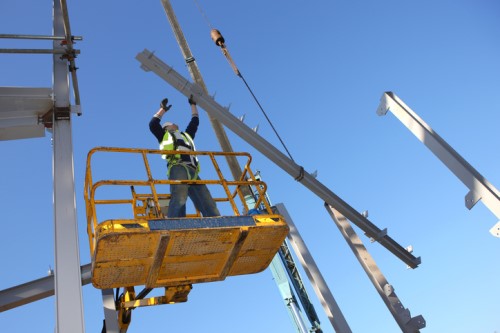 As risks in the construction industry continue to rise, stronger relationships with clients are more important than ever, according to an industry expert.
Iain Drennan, head of construction at Jardine Lloyd Thompson, said that a host of risks are presenting themselves in the construction sector, with one of the biggest being the contractual terms and conditions contractors face from principals.
"The balance of power between principal/developer and contractor has traditionally fluctuated in line with demand and supply economic theory. However, even in today's environment with high demand for contractors, principals are still able to impose onerous T&C's on to contractors through liabilities beyond common law, liquidated damages or express warranties of guarantees," Drennan told Insurance Business.
"There is a lack of flexibility for contractors and their inability to push back inevitably leads them to accept greater liabilities which at best increasingly exposes their insurance programme or worse, exposes them to liabilities beyond the scope of their insurance programme. With contractor margins so tight and cashflow so critical, it is imperative that contractors' insurance programs adequately protect their business exposures."
As insurance becomes even more important for clients in the construction space, Drennan stressed that brokers need to form stronger relationships with their clients to win their trust.
"Construction clients need to be sure brokers are working closely with them to understand their operations, contracting principals and risk management procedures," Drennan said. "A comprehensive insurance program can then be put together for the client including (potentially) non-traditional insurances such as liquidated damages cover, parametric (weather), credit risk or cyber insurance."
Drennan added that the insurance industry has done well in matching client risk over recent years through the development of new products. Now brokers need to ensure that clients are aware of the benefits and drawbacks of each of the new and existing covers relative to their specific business needs.
"The relative uptake of such new lines ultimately falls on the broking community who need to explain the respective benefits each new policy can offer their clients' businesses," Drennan concluded.
Related stories:
CHU starts shakeout in the high-rise sector
MECON celebrates 15 years with broker competition