Keeping ahead of the cyber curve | Insurance Business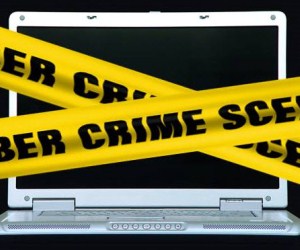 A leading cyber insurance expert from
Zurich
has given his advice on how brokers can stay ahead of the curve of the ever-evolving risk.
Kym Beazleigh
, national underwriting manager for Zurich Australia, told
Insurance Business
that while brokers will play an important role in the development of the Australian cyber market, they still have a work to do round out their expertise.
"It is a fairly new product to most businesses, when you look at PI, D&O, etc and certainly from a financial lines perspective it's been around for donkey's years," Beazleigh said.
"Brokers are the first point of contact for clients so absolutely they play a huge role in the education piece.
"I think one of the areas they can be of huge benefit is helping clients identify where a cyber policy responds in their insurance program versus where some of their traditional policies like PI, like crime, like property will not respond so that kind of gap analysis, brokers are fantastic in that space and have a huge role to play."
Beazleigh also backed brokers to help clients educationally by running through their cyber risk and what a data breach would look like to encourage uptake of this important coverage.
"Loss scenario type training and education with clients is another area brokers can help. Running through a data breach from start to finish, how it will play out, how it will affect the client and where the policy will respond at various stages because a cyber policy, unlike other policies, actually triggers before there has been an actual loss to help manage that event so it's a very unique coverage.
Beazleigh stressed that both brokers an insurers need to work together to ensure that clients are appropriately covered for the emerging threat of cyber risk through data sharing.
"We absolutely as insurers and brokers need to work together to educate the market and we have an onus on us to make sure that we are staying up to date on the emerging trends and the shifting risk landscape to make sure that together it is a combined effort to educate clients because we have a lot of data and information we can share, as the broker will as well so there's a huge part brokers can play."
In terms of broker education, Beazleigh stressed that social media is a good way to keep abreast of the rapidly changing cyber market but noted that, in order to become more of a cyber specialist, some unorthodox training may be best.
"I think if you want to talk about really being a cyber specialist and really helping move forward and your clients move forward in terms of cyber exposures, and this was recommended to me by one of my lawyer friends actually, is looking towards your own education and development around IT," Beazleigh continued.
"Whether that is industry publications, courses you can do, just to really develop that basic-to-medium level of understanding of IT and IT infrastructure so if you have a conversation with one of your clients who is in IT or a chief information officer, you are kind of speaking the same language.
"I think that is a really valuable way you can stay ahead of the curve and get education as a broker."