Kennett to insurance brokers: get ready for 'rough patch' | Insurance Business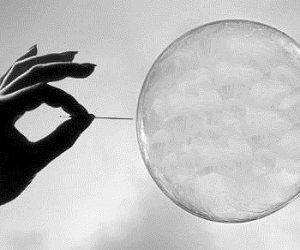 The former premier of Victoria Jeff Kennett warned insurance brokers in Sydney yesterday they should work hard to shore up their client relationships and get ready for what he expects are tough times ahead.
Delivering the keynote address at
Vero
's broker expo, Kennett said insurance brokers could expect hard times ahead for the Australian economy and their clients' businesses, saying Australia as a nation had been 'complacent' for too long.
"I have a feeling - and I'm an optimist, an absolute optimist - I have a feeling that we are in for a rough patch here in Australia over the next few years," he said. "Why do I say that? I think we have been living beyond our means for too long."
Kennett said that one key reason why the economy was at risk of a downturn was that the 'China experience' we have benefiteed from for some years would not continue to deliver as it had in the past.
"We are seeing that now with the iron ore price. Even if goes up a bit, there will still be a number of small producers that will close down; [Northern Territory-based iron ore miner] Western Desert did it on Friday, others have before, and others will follow," he said.
A more important indication was the way in which Chinese people had been pouring money into Australia in the "vast billions of dollars", Kennett said. He shared an anecdote about a Chinese individual that came to Australia recently to spend "two billion dollars quickly".
"He was picked up at Melbourne Airport and driven around the city, and he looked at a building that was fully occupied and built and said he wanted to buy that building for two billion dollars. That was grossly in excess of the building's worth."
While the transaction was not allowed to go ahead, Kennett said it was an example of a trend for those with extreme wealth in China to move it out of the country due to fear of a correction. "He didn't mind losing a billion - that still left him with a billion out of China."
Kennett said if the Chinese government was to stop that exit of money, "this country will shudder".
"Not just because of their lack of attendance, but because of the thousands upon thousands of units we are building, which are all sold offshore, and for which Australians with our lifestyle have no need," he said. "If that was to happen, we are in for a shudder."
Kennett went on the attack against today's Australian political leaders, arguing that by-and-large they were driven by opinion polls, and that there was a lack of vision for the future of Australia. "The issue of vision is terribly important," he said.
While he said he believed the current government led by Prime Minister Tony Abbott was not necessarily driven by polls, he described the current budget as a "bloody mess", saying the party lacked the leadership to get the budget situation where it needs to be quickly.
"Most of the measures they are putting up now to get a bit of traction are going to be defeated in the Senate, and therefore the [budget] deficit that we have got which was meant to return to surplus in the fifth year will probably last until the eighth or tenth," he said.
He said Australians would pay a "heavy price" for this as the economic situation deteriorated as expected.
"If that happens with - as I fear - a dramatic slowing down of our economy, we are going to get hit by both sides," he said.
"Which is why as individuals and businesses we have got to prepare for that; don't wait till it happens, start preparing. And if I am wrong then you are well prepared and if I am right, you are even better prepared."
Kennett said insurance brokers could shore up their businesses by better connecting with their clients, which he said could be done by being fully present in client meetings.
"One of the best ways of shoring up your business for the long term is to shore up your relationships," he explained.
"Have them enjoy coming to see you. Because you're smart, because you're positive, and because you are optimistic," he said. "Not to the point where you are unrealistic, but just to the point where you are presenting, and treat every person you meet as the most important person you are going to meet that day."