Key cover 'may' see firmer premiums | Insurance Business Australia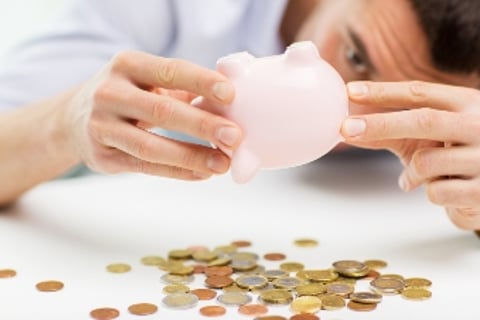 Premiums in the trade credit space could become firmer over the coming year as claims events stack up, according to one industry leader.
With major insolvencies such as those at Dick Smith and Laura Ashley already in the books for 2016, raising, high level claims could see premium changes.
NCI
released their quarterly trade credit risk index which saw a stable score of 12,246 but adverse alerts were up 27% from the fourth quarter of 2014 and claims lodged were up 13% when compared with the fourth quarter 2004-14.
Kirk Cheesman, managing director if NCI, told
Insurance Business
that the current climate of insolvencies could see insurers assess their books as brokers can still help their clients.
"The impact of large insolvencies, especially in the first week of a new calendar year, will have the trade credit insurers revisit their exposure in those sectors and possibly also tighten up on premium rates," Cheesman said.
"High profile insolvencies always make trade suppliers revisit their large exposures and consider insuring their 'impact' credit risks.
"Trade credit insurance brokers can assist companies assess their debtors Aged Trial Balance and highlight those client risks they should be looking to insure."
Cheesman continued that the trade credit market is "still very competitive" and but an increase in claims could change the market.
"Excellent terms and conditions and cover can be negotiated at the moment," Cheesman continued.
"If high claim levels continue, then premium rates may firm during 2016. Global and regional insolvencies can also have an impact on local conditions."
With adverse alerts raising to 15, 592, Cheesman said that this is a metric to watch for over the coming months.
"The level of adverse events in the last quarter of 2015 is a concern. Normally an increase in adverse events, leads to a higher flow through of insolvencies."
The demise of Dick Smith offers businesses of all shapes and sizes the opportunity to look at their trade credit profile as Cheesman said in a blog post on the company website that the fall of an Australian giant highlights the need for cover.
"Some suppliers felt there was no need to credit insure Dick Smith and in fact mutually excluded this company from their trade credit insurance policies. It highlights that any company can become insolvent, even when paying on time and with the thought of 'this business is too big to fail'.
"With the start of a fresh year, it is a good opportunity for businesses to reassess their credit risks to ensure their customers have the financial backing and the ability to survive tough conditions."