Key insurance market set for ninth year of falling premiums | Insurance Business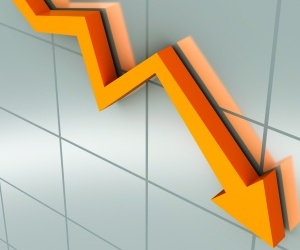 Aon has revealed that the aviation industry is "on the cusp" of delivering a ninth consecutive year of falling premiums despite the "exceptionally challenging year" of 2014.
The aviation industry was hit by a number of disasters last year which some thought would see premiums rise over the current renewal cycle however, the
Aon Aerospace Insurance Market Report 2015
, found that the industry has remained a buyers' market and should do for the next year.
"It's been an exceptionally challenging year in the aviation industry," the report said.
"Losses, while limited in number, have pushed the airline sector into a deficit and although the green shoots of the economic recovery now appear to be firmly rooted, the initial period of fleet renewal has slowed.
"The aerospace insurance sector has taken it all in its stride, delivering an eighth consecutive year of falling lead premium prices, with little evidence that conditions will change based on the renewals that we have seen in 2015 so far.
"In the end, the aerospace insurance markets are now on the cusp of delivering their ninth consecutive year of falling premium, which is a fairly astonishing fact no matter which side of the business you are on."
The report explained that "the two main drivers," for the lack of premium rise "are the lack of significant aerospace claims and the unprecedented level of capacity that has been attracted to insurance markets."
In a warning for the industry, the report notes that a major incident could trigger a sharp contraction in the market, as could a series of capital withdrawals.
"The problem is what happens if there is a major claim or string of claims," the report states.
"As aircraft get bigger, turnaround times get tighter and technology becomes more complex, if there is an incident that comes back onto an aerospace policy, there is a risk that the market will harden sharply and with little warning.
"The risk on the horizon is that as the global economy stabilises, there is a potential for capacity to be attracted away from the insurance markets to other financial instruments offering a wider spread or better interest rates.
"This is unlikely to happen overnight, but if capacity starts to contract, the soft market conditions could change relatively quickly given that aerospace insurance prices have been falling for the best part of a decade."