Kona & Co. makes two senior hires in its insurance division | Insurance Business Australia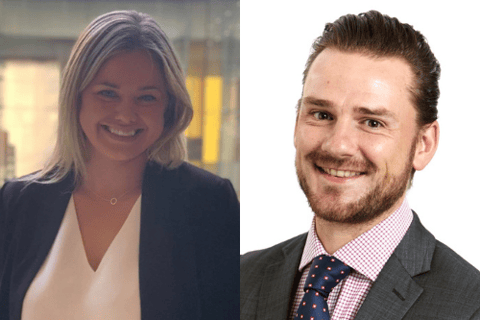 Specialist recruitment consultancy Kona & Co. Group has announced two senior appointments to its insurance division.
Phoebe O'Reilly has been appointed principal consultant of Kona & Co. Insurance, while Derek Vine has been appointed associate partner of Kona & Co. Life Insurance and Superannuation.
Read more: Insurance recruiter on what needs to change
In her new role, O'Reilly will be assisting associate partner Ellis Hale in running the general insurance desk and will work across all major states with a focus on growing the division within New South Wales.
O'Reilly said that the firm and its leadership stood out for its "energy and enthusiasm." She added: "I knew straightaway that it was the sort of business and culture I wanted to be a part of."
Meanwhile, Vine is set to launch the firm's new life insurance and superannuation division. Vine has over 20 years of experience in the financial services sector and was previously a strategic partnership head at AIA.
"What we're going to see off the back of COVID-19 is a spike in claims within the insurance market," said Vine. "Helping someone back into work is one of the most rewarding things you can do for people who have had a traumatic experience."