Lack of business insurance hampers recovery | Insurance Business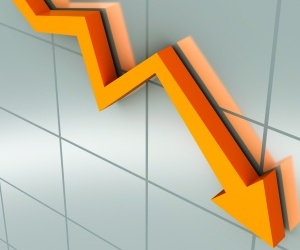 Queenslanders have less insurance necessary to recover from recent flooding than the rest of the country, jeopardising the state's economic recovery.
According to research gathered by the Roy Morgan Business Single Source survey of more than 13,000 business insurance decision makers only 34 per cent of Queensland businesses have property insurance and 14 per cent have business interruption insurance.
These figures are lower than the national average for Australian businesses with 38 per cent of businesses holding property insurance and 16 per cent holding business interruption insurance.
Across the board 88 per cent of Queensland businesses have some form of insurance, equal with the national average, but are lower also in the areas of glass insurance (16 per cent versus 17 per cent nationally) and money insurance (9 per cent versus 11 per cent nationally).
However in the areas of business vehicles and machinery breakdown Queensland is above the national average with 62 per cent insuring business vehicles (compared with 57 per cent nationally) and 11 per cent insuring for machinery breakdown, 1 per cent higher than the national average.
Roy Morgan Research Director of Business Research Nigel Smith says while the figures for Queensland are lower in some critical areas the different composition of states and business needs contribute to the differences.
"The lower levels of key types of business insurance in Queensland may reflect a generally less urban and more regional distribution of businesses within the state, compared to the national average."
At the same time Smith says the drop in property insurance demonstrated that this area remained problematic and expensive in Queensland.
"However, it is worth noting that the level of Property Insurance, in particular, has declined from above 40% of Queensland businesses in early 2011 to only 34% today."
"This drop of six percentage points in Queensland compares to a decline of only 3% nationally over the same period. With the cost of business insurance becoming quite prohibitive in some areas, it is not surprising that fewer businesses can afford to be covered, hence slowing the recovery process for affected businesses when a natural disaster strikes."