Large insurer posts strong profit | Insurance Business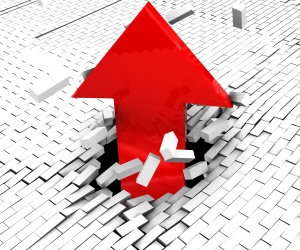 Wesfarmers Insurance has released its half-year earnings to 31 December 2012 with the insurer posting record earnings of $104 million, $87 million higher than the previous corresponding period.
The group's broking divisions – OAMPS and Crombie Lockwood (in New Zealand) generated $124 million in commission and fee income, up 11.7% from the same period in 2011. However they also faced increased expenses of $102 million, up nearly 11% to produce a net earnings figure of $38 million before tax.
Across the entire insurance operations earnings before interest, tax and amortisation increased by 378 per cent to $110 million, this compares with $23 million for the previous corresponding period which was hit by claims stemming from the Christchurch earthquakes.
The underwriting business also performed well for the fifth largest insurance operation in Australia with gross written premium increasing by 8.7% to $796m and net earned premium increasing by 16.7% to $684m. After claims, commission and expenses the underwriting result was $35m but was boosted by investment income to $72 million before tax.
Wesfarmers Insurance managing director Rob Scott said the increases in the overall performance of the group was the result of higher premiums, a reduction in claims and growth in the broking and underwriting divisions with the latter improving loss ratios through better risk pricing and exposure management.
He also highlighted earnings growth in New Zealand and the ongoing growth of the Coles Insurance and OAMPS direct personal insurance lines as contributors to the result.
"After two challenging years with a high frequency of natural disasters, our disciplined approach to underwriting has resulted in this positive uplift in our results," says Scott.
Scott says that without further significant catastrophe events, earnings for the division in the second half are expected to be substantially above the same period last year despite claims from recent natural disasters.
"The extreme weather events associated with cyclone Oswald and bushfires across the east coast of Australia during January will result in claims in the order of $30 million and $10 million, respectively. Although these events will have an impact on earnings in the second half, the level of claims reflect the improved risk selection and exposure management efforts of recent years," Scott says.