Las Vegas attack prompts surge in terror insurance for concerts | Insurance Business Australia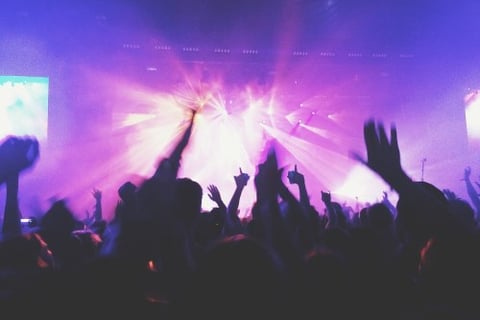 Due to the recent string of deadly attacks at music events – most recently the shooting that occurred in Las Vegas – more artists are now considering the need for terrorism insurance.
Although political violence and terrorism insurance policies have been around for some time already, they are not usually purchased unless an artist is touring volatile parts of the world, such as South America or Eastern Europe.
Search and compare product listings for insurance against War and Terrorism from specialty market providers here
However, recent attacks staged near or within these music events – the Las Vegas shooting, the bombing outside Ariana Grande's concert in Manchester, England, and the 2015 Bataclan nightclub attack in Paris – have since led representatives to advise celebrities to secure the insurance.
"Not everybody believes it's necessary," business manager Bill Tannenbaum told Hollywood Reporter. "I'm pretty vocal about taking it with my clients, and luckily we had it with Ariana Grande."
Typical nonperformance insurance policies cost roughly 2% of the artist's guarantee. The policies pay for claims on canceled events and as much as 80% of appearance fees for reasons such as illness, injury, or natural disaster. It would cost about an extra half-percent to add political violence and terrorism insurance.
"It's usually a battle with the artist to buy it," stated Dina LaPolt, an attorney who represents Britney Spears and Steven Tyler. "If you get paid a million dollars, all of your tour costs come out of that million. So every penny counts."
Notably, artists can even file a claim at the mere threat of an attack.
"The way [policies had] been written previously is, the threat had to be related to the venue," explained John Tomlinson, SVP, head of entertainment at privately held insurance brokerage
Lockton Companies
. "We have expanded that language to include threats made to bandmembers."
LaPolt argued that as long as there remains a risk of another attack during a large music event, terrorism insurance is a must.
"If it's a big tour and you're a high-profile artist and you gather tens of thousands of people per show, you have to have it," she said.
Related stories:
MI5 head says UK terror threat now at unprecedented scale
Brokers: Changing the outlook on terrorism