Latest education provider launches | Insurance Business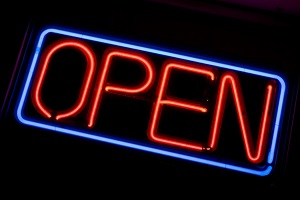 A new education provider has been launched in a bid to strengthen the educational offering of the industry.
The Australian Insurance Academy (AIA) has been officially opened by industry veterans Tina and Peter Dean and "will focus on providing targeted technical training to the general insurance industry, both online and in workshops."
Tina Dean told
Insurance Business
that the new entity will take a "different attitude" to the education space from existing players.
"We aim to be an additional voice in education in general insurance, with a different attitude to the types of education offered and the ways in which it can be made available," Dean said.
"We want to provide training which industry stakeholders identify as relevant to their situation, and we are keen to hear from industry professionals who would like to contribute their own voices to developing quality educational products.
"To this end, AIA will provide brokers, authorised representatives and insurance company staff access to technical training, on specific topics, that they can use immediately."
Dean noted that the Academy has consulted with numerous industry players in the build-up to launch and sees the company as different to the
recent deal struck between NIBA and ANZIIF.
"We don't see any conflict," Dean continued.
"We did not establish AIA with a view to offering qualifications – we're offering targeted technical training.
"Our first three online modules are Business Interruption Essentials, Claims Made Policies, and Retail Clients because those are subjects that have been identified to us as being important.
"We can also offer a full day Business Interruption workshop, which can be run in-house. We will also offer public workshops in the New Year.
"Coming up - well, we have a few things in development. Let's just say we'll have new offerings monthly."
Dean stressed that the recent attention paid to the training and education of brokers and other industry professionals is good news for the industry as a whole.
"We are very happy to see the conversation from industry sector professionals evolving from a focus on 'out of the box' compliance training, to truly meaningful education and professional development," Dean said.
Dean noted that brokers will be a key focus of the new business as both founders have broking experience, with a combined 60 years of industry experience between the two.
"We both have extensive broking experience, and so brokers are close to our hearts. In fact, a significant number of industry professionals for whom we have provided training over the past 15 years are brokers," Dean continued.
"All of our courses are developed to provide relevant training for participants from any sector of the general insurance industry."