Law firm sheds light on potential QBE shareholder class action | Insurance Business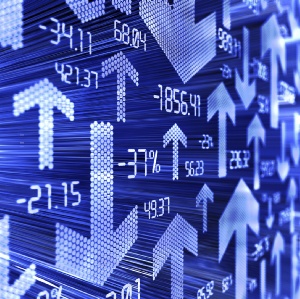 Both institutional and retail investors are said to have contacted law firm Maurice Blackburn Lawyers over their concerns regarding
QBE
's "dramatic" share price drop in early December last year, the law firm told
Insurance Business
.
This comes as QBE responded to the news that the law firm is investigating a potential class action against the company.
A QBE spokesman said: "QBE has rigorously complied with its continuous disclosure obligations at all times. No proceedings have been issued in relation to any proposed action, and QBE will not be making any further comment at this time."
Maurice Blackburn class actions principal, Jacob Varghese told
Insurance Business
that investors, both retail and institutional, had approached the company. He would not disclose how many.
"QBE announced on 9 December the downgrade in profit expectations and the price fell dramatically upon that news – losing 30% over a couple of days and very shortly thereafter investors started contacting us, asking us if we would look into a class action on the issue," he explained.
"Maurice Blackburn Lawyers has quite a track record in this sort of thing so it is not uncommon for investors to contact us whenever there is a big announcement leading to a dramatic drop in the share price."
The law firm is inviting more investors to get in touch. Parties have until 31 May to do so.
Varghese said the class action case is not a done deal, and whether or not it goes ahead will depend on how many people do come forward and the value of their potential claims.
"In order to operate commercially, there will need to be enough people interested in pursuing an action so we are seeking more people to come forward," he added.
Asked if there is legitimate concern about QBE, he stated: "It is a very big company – a top 20 company in Australia, and it is very rare that a top 20 company has news that is this surprising to the stock market. Analysts had expected a US$1bn-plus profit up until 9 December and on 9 December we were told of the US$250m loss. The company lost 30% in value in response to that news. That is quite extraordinary and rarely happens and when it does happen, you would understand that investors are pretty concerned."
Six class actions are due to take place in Australia in 2014, and a further five potential actions being promoted by major funders or plaintiff' firms. Reports suggest the country faces an unprecedented wave of class action litigation this year.
Varghese says there is little to suggest this is the case with the insurance industry in Australia.
"These issues crop up from time to time. Companies in Australia have an obligation to keep investors informed of news as quickly as possible so that people don't buy shares under false information. It is important for the market to price stock correctly and that investors know where the company is headed. Occasionally a situation arises where a company has not made a timely disclosure of news. The question is whether this is one of those cases.
"There isn't a trend in that direction. If anything, it is clear that in the last ten years, thanks to the development of shareholder class actions as a remedy, companies are more concerned than ever before to make sure they are disclosing information in a timely fashion."