Leading Aussie insurer Suncorp announces business revamp | Insurance Business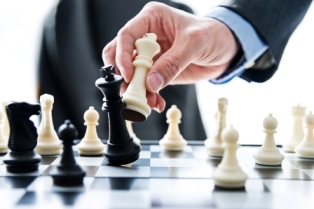 Suncorp
has announced a major overhaul of its business which will see a new chief executive officer insurance take the reins and a new operating model designed to create value for customers.
The revamp will see a host of executive changes within the business, headlined by the appointment of
Anthony Day
as chief executive officer insurance.
Day has accountability for product development and pricing, capital and reinsurance, claims management and operational delivery for personal, commercial and life insurance services.
Day's move is part of ten changing positions at the top of the business as CEO and managing director of the Suncorp Group,
Michael Cameron
, said the move to a new operating model was the "logical next step" for the business.
"This is the logical next step in achieving the Group's 'One Company.Many Brands' strategy and enables the business to meet the needs of its nine million customers while building a more resilient organisation," Cameron said.
"We will continue to deliver products, services and tools in Banking, Wealth and Insurance across Australia and New Zealand via platforms that create value for our customers.
"The existing legal entities and governance structures remain unchanged.
"We aim to create engaging and simple propositions by focusing on customer needs and enabling them to manage their financial journey seamlessly across their choice of channels and brands.
"The new model aligns the business to the delivery of the customer strategy by creating customer-focused functions supported by leaner shared services. This will enable us to create greater value for our customers, which will support business growth and sustainable returns to our shareholders."
In other senior appointments, Mark Reinke has been made chief customer experience officer while Gary Dransfield will become chief executive officer for customer platforms.
Paul Smeaton takes on the role as chief executive officer New Zealand, Amanda Revis will become chief people experience officer and Anna Lenahan will be chief risk and legal officer.
Steve Johnston remains as Group CFO while Matt Pancino will be chief information officer and Clayton Herbert will be chief transformation officer.
The change of operating model follows Suncorp's results, announced last week, which saw the company hit by higher than expected claims cost as Cameron sees the new model as the best way to build stronger relationships with customers.
"The Customer Experience function will use data, insights and forward-looking analytics to inform product innovation and marketing strategies to ensure that Suncorp is at the forefront of satisfying evolving customer needs," Cameron continued.
"The Customer Platforms function will create dynamic and interactive platforms to allow our customers to access any product and any brand via any channel, including a digital marketplace.
"There will be three operational business units, Banking & Wealth, Insurance Australia and Insurance New Zealand, each responsible for product design and manufacturing, claims management, the delivery of industry leading experiences and end-to-end responsibility for the statutory entities.
"Our investments in simplification and optimisation programs remain highly relevant as they continue to deliver cost efficiencies. Importantly, they are enabling us to improve our customer connections, simplify systems and develop our business intelligence with the security, cost-effectiveness and scalability of the cloud.
"This, together with our high-performing culture, makes realigning the operating model a natural evolution."