Leading industry scholarship winner announced | Insurance Business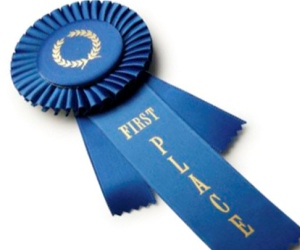 ANZIIF
has announced the winner of the 2015 Aon Benfield Scholarship.
Levi Gardner, account executive at CRE Insurance Broking, has taken out the prize with a winning entry on the topic of social media and web-based technology in the industry.
Gardner will attend the 50
th
annual Aon Benfield Global Clients Reinsurance Seminar in London in June, a study program designed to give participants an understanding of the principles and practices of arranging reinsurance on a global scale.
"I am beyond thrilled and humbled to be the recipient of the 2015 Aon Benfield Scholarship," Gardner said.
"This journey will be an amazing experience and I am grateful to both ANZIIF and Aon Benfield for the opportunity. I am very much looking forward to furthering my education and professional development and broadening my network at the Seminar in London."
The scholarship has been handed-out by Aon and ANZIIF for 11 years and recognises outstanding professionals within the Australia and New Zealand insurance industry and aims to help with the professional development of all facets of the industry.
Robert De Souza, President APAC/CEO Australia and New Zealand of Aon Benfield and a judge of this year's award, said that the scholarship gives industry professionals a chance to further develop their careers.
"The scholarship allows insurance and reinsurance professionals to explore and discuss highly relevant issues to our industry, with the added opportunity of gaining knowledge and best practice insights about the reinsurance market globally," De Souza said.
Prue Willsford
, CEO of ANZIIF, praised the quality of this year's entrants and noted the excellence of Gardner's entrance essay.
"Levi's essay is an outstanding academic contribution and he is a deserving winner."
"The Aon Benfield Scholarship offers the opportunity for a passionate insurance professional to explore the issues that matter to our industry, and it is a true privilege to be able to facilitate this exploration.
"ANZIIF is confident the scholarship will enable Levi to continue to expand his understanding of the industry in a global setting," Willsford continued.