Leading insurance player announces regional expansion | Insurance Business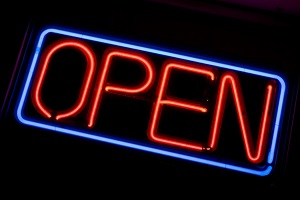 Lloyd's has announced the formation of a new consortium for its business in the Asia Pacific region.
The Asia Pacific Excess Consortium is an excess of loss facility led by Atrium with support from
Talbot
, Argo, Amlin and Argenta on the Lloyd's Asia platform, the company said in a statement.
Joining five other consortiums in the Lloyd's Asia platform, the new combination will cover commercial light and moderate industrial property risks in the Asia Pacific region, including Australia and New Zealand.
The new consortium will offer brokers a single point of contact for underwriting, premium payment and claims agreements and will be able to offer up to US$25 million of loss capacity at up to 100% of excess layers, it was announced.
Mark Hollingworth, CEO of Atrium Insurance Agency (Asia) said that the collaboration is a welcome addition to the market.
"We are pleased and excited to introduce another innovative product to the Lloyd's Asia Platform. In collaboration with our consortium partners, we aim to provide an efficient, 100% Lloyd's backed solution, for Excess of Loss Property layers."
The consortium coverage will include processing, manufacturing, warehousing and retail spaces located throughout the region.
Head of Lloyd's Asia,
Kent Chaplin
, believes the Lloyd's backing will allow the consortium to thrive in the region.
"The Lloyd's Asia Pacific Excess Consortium is an excellent addition to Lloyd's product offering in Asia Pacific, providing a simple mode of accessing significant Lloyd's capacity backed by the expertise of multiple underwriters and the security of the Lloyd's market."