Leading insurer AAMI prepares for bushfire season | Insurance Business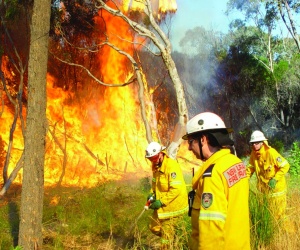 AAMI has announced that they have updated their mobile app to include alerts for bushfires in Tasmania, Victoria, Western Australia and South Australia.
The new, AAMI Access mobile app provides severe weather and bushfire warnings for registered customers based on their postcodes.
Customers will be alerted using the latest weather data from meteorology specialist Early Warning Network, as the insurer looks to help keep customers aware of oncoming danger.
"Mobile alerts are a great tool for giving people a heads up that they're in danger, and they can save lives," AAMI spokesperson Reuben Aitchison said.
"But it's up to those living in fire prone regions to get their bushfire plans and preparation underway as the fire season is already upon us."
Research released by the insurer states that only 37% of Australians living in an area of risk for bushfires have done maintenance around their property to prepare for the upcoming season as just 20% have a bushfire survival plan.
The research continued that 24% of Australians who have had damage to either their car or home due to a bushfire or other natural disaster over the last five years did not have adequate insurance to cover the damages.
"The research shows that far too many people are playing it fast and loose and it's simply not enough to ensure your safety," Aitchison continued.
"Bushfires are unpredictable and on a hot and windy day can strike anywhere, and suddenly without warning.
"It really is important to add an insurance health check to your bushfire readiness plan, so if you are impacted by a bushfire you can evacuate with the peace of mind that you're covered if the worst happens."