Leading insurer announces revamped environment product | Insurance Business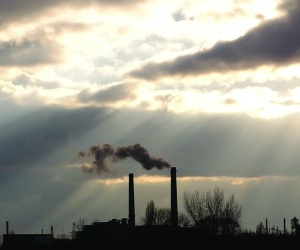 ACE Group has announced the launch of a new premises pollution liability policy in Australia and New Zealand.
The product builds on ACE's existing premises pollution liability policy "by adding a range of flexible and affordable coverage enhancements for both first and third party environmental risks," the company said in a statement.
John French
, Country President for ACE in Australia & New Zealand stressed that pollution is not just a consideration for obvious organisations in the heavy industry space but has to be considered by all businesses.
"Contrary to wide belief, pollution is not just a consideration of heavy industry such as manufacturing or chemical industries. Pollution can affect any type or size of business and cause major financial, social and reputational damage," French said.
"The new ACE Premises Pollution Liability policy is an innovative solution that will protect the balance sheet of Australian and New Zealand businesses from an extensive range of pollution risks."
The policy update features a broad definition of "pollution condition" to ensure that businesses are protected from a wider range of pollution damage than before.
Asbestos-related pollution conditions are also included in the new policy, which includes bodily injury and property damage, and will protect policy holders from claims by third parties surrounding the hazardous material.