Leading insurer IAG launches second bushfire lawsuit | Insurance Business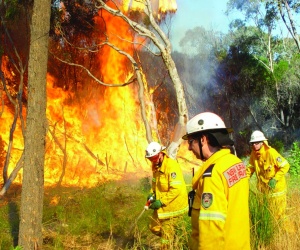 IAG
has launched a second law suit over the Parkville bushfire which devastated parts of Western Australia in January 2014.
The insurer us suing Western Power, its contractor Thiess Services and the elderly land owner from the ignition point of the blaze, Noreen Merle Campbell on behalf of 183 customers,
PerthNow
reports.
An IAG spokesman told
PerthNow
that the company had lodged a writ with the Supreme Court last week to help customers affected by the bushfire.
"The writ has been lodged to seek recovery of the losses suffered by us and our customers as a result of the Parkerville bushfire," the spokesperson said.
"We're funding the recovery action that will assist our customers to seek recovery of any uninsured losses."
The law suit follows a separate, multi-million dollar action launched last year by approximately 140 residents against the same defendants.
A rotten and damaged power pole that toppled over was to blame for the blaze which destroyed 54 homes.
"The pole collapsed and the electricity installations attached made an unintended discharge of electricity, which emitted heat or sparks and ignited dry vegetation around the base of the pole.
"The ignition propagated into a bushfire which spread over a wide geographical area," the writ states, according to
PerthNow.