Leading insurer launches adverts to promote the value of brokers | Insurance Business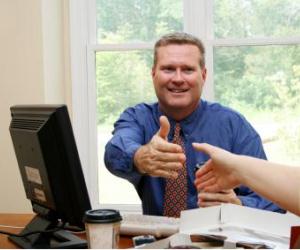 In what it believes is an Australian first,
CGU
will run a new advertising campaign until March next year, which encompasses television, radio, print, social and digital components to highlight the need for the right insurance advice.
As to the context of the campaign, CGU's Senior Brand Manager, Julia Nelson, said: "It's tempting nowadays to buy everything online, and consumers can be left high and dry if they don't get the right support and advice to put in place insurance solutions that cover often quite complex problems.
"We saw that there was a gap in the communications from insurers that highlight that there are some instances where the relationship you can develop with an expert is highly beneficial and recommended, certainly when you're dealing with large businesses that often have more complex components."
Nelson said the campaign focuses on a particular claim, where a customer had a positive experience through the relationship developed with their broker.
"You'll see how…our client and his broker…were able to work together to have a substantial claim resolved because they had that relationship built up, and (the client) was able to really benefit from the advice that (the broker) was able to provide," she said.
The campaign includes a social media component, with CGU endeavouring to reach as wide an audience as possible and Nelson said that CGU plans to further invest in getting its messages out through social media channels.
"In the last campaign, for the first time, we invested quite significantly in digital media. We are continuing that investment and also following on with a substantial investment into Facebook and LinkedIn, and that is because we recognise that people are consuming messages in all sorts of different ways, and we need to be contemporary."
CGU hopes the campaign will reinforce the value of brokers' advice to their clients. According to Nelson: "It is to remind people that insurance is often not best served by a DIY solution – that, in many instances, your interests are best served by dealing with an expert."