Leading insurer names leader of new insurance group | Insurance Business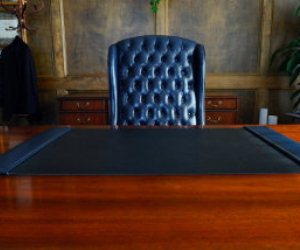 ACE Limited has announced its newest senior leadership selection, appointing Juan C. Andrade to the position of executive VP of the new
Chubb
Group.
Andrade had previously acted as executive vice president, ACE Group, Personal Lines and Chief Operating Officer of ACE Overseas General.
In addition to the new role, Andrade will also serve as president of the International non-life Insurance division, which will include Chubb's retail broker operations and its wholesale market distribution.
Andrade will take office when the acquisition has been finalised, which is expected to happen in the first quarter of 2016.
His new position will entail "executive operating responsibility" for Chubb's commercial, P&C, traditional and specialty personal lines and accident and health insurance.
He will also oversee distribution and retail brokers in six global regions, as well as excess and surplus lines originating from the London wholesale market and Lloyd's. He will be responsible for all products, underwriting, claims, actuarial and support under that umbrella.
In the meantime, he will continue leading global personal lines and small commercial insurance business until the conclusion of the transaction, in order to facilitate a smooth transition.
Evan G. Greenberg, chairman and chief executive officer of ACE Limited, praised Andrade's experience and noted the importance of international business to the group.
"I am so pleased to appoint Juan to this role," Greenberg said.
"During his five-year tenure with ACE, he has assumed increased responsibility and with each move has demonstrated outstanding leadership. He is an excellent executive with a proven track record of accomplishment.
"Juan is a great partner who has proven he's ready for this important role. The company's international businesses have been an important part of the ACE growth story and will remain so going forward.
"I have every confidence in Juan's experience and skills as a leader and manager to drive business results and build on the substantial presence and capabilities of a global business that operates in 54 countries and serves customers in more than 190 nations. John Keogh and I look forward to working with Juan in his new role."
Andrade has previously served in executive positions with The Hartford Financial Services Group and The Progressive Corporation. He also has experience in international property and casualty businesses for
AIG
.