Leading law firm touts insurance mutuals | Insurance Business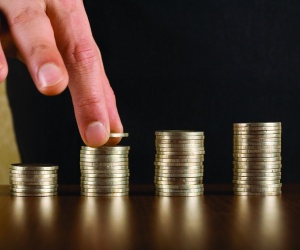 A financial law specialist has touted the virtues of mutuals for certain Australian groups and businesses as an alternative to conventional insurance and a good way to manage risk.
The Fold Legal has backed discretionary mutuals as an alternative form of risk transfer to protect employee groups, non-profit associations and sports and recreation groups in a bid to protect members against a range of risks.
The Fold's solicitor director, Charmian Holmes, said that the mutual option could help provide these groups with an affordable insurance solution.
"Some of these groups may find it difficult to source affordable insurance cover to protect their members and to appropriately compensate a member for a career-ending event," Holmes said.
"A discretionary mutual is one way to solve this problem because it allows the group to establish a company to which members can contribute funds that will be pooled together to support anybody who suffers a devastating event.
"If the mutual is well managed and properly funded it can provide benefits to the group."
Holmes used the example of the VIPA, an individual organisation that represents pilots for Virgin Australia, which The Fold helped establish a loss of license fund to protect its members as insurance premiums for pilots have increased.
"It is difficult and expensive for pilots to get insurance even as individuals because their occupation is considered high risk," Holmes said.
"VIPA's situation was unique because they were buying loss of licence insurance for their pilots from the traditional insurance market as a group. Premiums were high even though the claims/loss ratio was relatively low so they were not able to get value for money from that arrangement and in good years they couldn't share the advantages of a good claims experience with their members.
"The discretionary mutual structure works for them because they're a member-driven organisation, set up under the Fair Work Act to negotiate enterprise bargaining arrangements with Virgin Australia," Holmes continued.
Holmes warned that while a mutual could prove beneficial, the right advice still needs to be sought as they represent a good avenue of coverage but are not the same as an insurance company.
"A discretionary mutual is not the same as an insurance company, but the protection is insurance-like," Holmes said.
"Claims are managed in a very similar way – except, discretion of the board of the mutual must be exercised in favour of paying a claim and this is another point in their favour. Mutuals which are member-run tend to be a little more mindful about taking care of their members when it comes to claims decisions.
"It's important to get specialist advice around legal structure and the regulatory obligations, particularly the issue of financial services licensing and disclosure. Discretionary mutuals need an Australian financial services licence with a miscellaneous financial risk product authorisation and most benefits offered by a mutual will require a Product Disclosure Statement."