Leading lawyer pleads marine insurance case | Insurance Business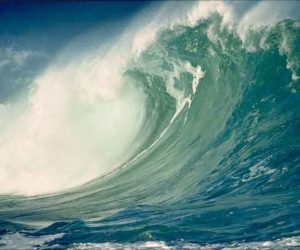 A leading Australian insurance lawyer has warned companies in import and export industries that failure to obtain marine insurance coverage could end their businesses.
Andrew Tulloch, a partner of CBP Lawyers, wrote on the importance of marine insurance particularly in industries reliant on imports and exports on
Mondaq.com.
"In brief - importing and exporting businesses' success and survival may depend on marine insurance," Tulloch writes.
"Take it from a maritime lawyer who deals with these situations for a living. Marine insurance is an essential element in the success and survival of a business involved with imports or exports."
In an interview with
Insurance Business
, Tulloch furthered this with specific advice to importers and exporters: "You would not own a house without insuring its potential loss by fire so why would you run the risk that your key business products might suffer loss or damage in transit and leave you exposed?"
With the climate of trade agreements picking up in Australia, Tulloch sees imports and exports as a growing market.
"It is to be expected that there will be a continuing growth in the import of manufactured goods in containers with the new trade deals and hopefully an increase in the overseas markets for agricultural products - all of which will provide further business for the marine insurance market."
Rather than a gap in the market when it comes to broker business with importers and exporters, Tulloch sees a knowledge gap that brokers can help fill.
"I don't think that importers and exporters are a gap in broker business.
Many experienced brokers have long focused on international traders as a source of business. Where the gap occurs in the knowledge of the increasingly sophisticated policy coverage terms and there is a need to obtain specialist advice from a specialist broker in the marine area.
"There is often a knowledge gap for importers and exporters regarding the likely difficulties in obtaining compensation at any, or any substantial, level from shipping companies in the event of loss or damage.
"Most do not appreciate the effect of the international carrier liability conventions, and the defences and limitations on liability under those conventions.
"An experienced marine insurance broker can, firstly, guide importers and exporters to obtain appropriate marine insurance cover and, in the event of loss or damage, can guide their customer through the claim processes.
Tulloch stressed that while there is not an upward trend in terms of issues with marine insurance, globalisation and the rise of Asia have had an effect on the industry.
"It is simply the case that as imported manufactured goods have increased significantly over the past twenty or so years, related to the low cost of imports from Asia, there has perhaps been less of a recognition of the advantages of having appropriate local marine insurance arranged at destination rather than at the port of origin.