Leading niche insurer appoints new CCO | Insurance Business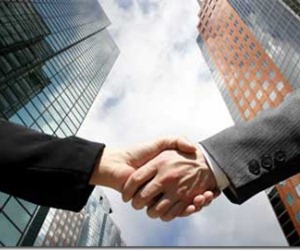 Club Marine
, one of the Australian market leaders in recreational boat insurance, has appointed Nora Watkins as chief operating office, it has been announced.
Watkins takes on the newly created position after four years with Club Marine's parent company
Allianz
Australia, where she was a senior business manager with Allianz's Business Improvement Team.
"Having had the opportunity to work with Club Marine throughout 2014 and contribute to the claims transformation journey, I experienced the passion in the people at Club Marine and their commitment to help and support our Club Marine Members," Watkins said.
"I am delighted to have been offered this new role and am looking forward to working with everyone at Club Marine."
Watkins was "instrumental" in the launch of the company's TeleClaims and Online Claims departments in December last year and will focus on continually developing and improving the Club Marine offering and staff training, according to a staement released by the company.
"It is important to support the needs of our most important asset – our people. From training and coaching, to helping them deliver quality services that are supported by efficient processes, tools and enablement, we'll continue to invest in developing our team," Watkins said.
"Our Club Marine Members are at the heart of everything we do. It is vital for us to continue to improve the experience our customers have with us across all touch points.
From an overall business perspective, we will focus on more efficient and cost-effective ways to deliver services to our members and when transacting with our service providers."
Simon McLean
, Club Marine CEO, praised Watkins' work alongside the company while at Allianz and highlighted the benefits of this newly-created position for the company.
"Nora's unique skill set adds significant value to our business and we welcome her to Club Marine with open arms."
"Having implemented a range of improvements across our key functional areas while working with Allianz, Nora has already contributed greatly to Club Marine's ongoing efforts to improve our customer service and claims process. We're excited to have Nora aboard as COO as she continues to focus on delivering the highest level of service for our customers," added Simon.